July 26th, 2010 | OMB | Posted by Stephen Losey
closeAuthor: Stephen Losey Name: Stephen Losey
Email: slosey@atpco.com
Site:
About: See Authors Posts (679)
Office of Management and Budget Director Peter Orszag will appear at the Brookings Institution Wednesday, where he'll give his last public speech before departing the government. The White House said he will speak about the Obama administration's economic and fiscal accomplishments and its future plans, as well as take questions from the audience.
But if Orszag really wants to grab the crowd — and we all know how much of a charmer he can be — his speech will go something like this: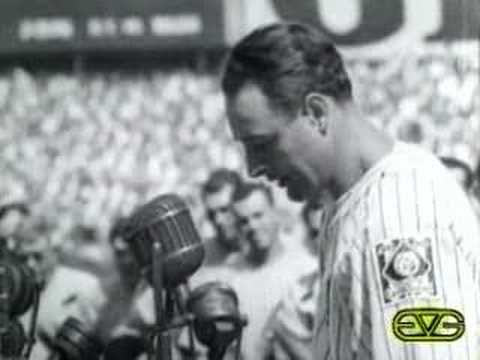 Tags: farewell, Peter Orszag, sports
July 15th, 2010 | Postal Service | Posted by Stephen Losey
closeAuthor: Stephen Losey Name: Stephen Losey
Email: slosey@atpco.com
Site:
About: See Authors Posts (679)
The U.S. Postal Service today will release stamps honoring the Negro Leagues, and to mark the occasion, Ed O'Keefe at the Washington Post takes a look at the agency's only remaining employee who played for the all-black baseball teams.
Cleophus Brown, 76, was a southpaw pitcher with a 100 mile-per-hour fastball for the Birmingham Black Barons and Louisville Clippers. Today, he drives a mail truck for the Postal Service in Birmingham and told O'Keefe he has no plans to retire. Brown said he usually doesn't collect stamps, but he plans to get copies of the two stamps being released today.
One stamp depicts Andrew "Rube" Foster, who founded the first of several Negro Leagues in 1920, when segregation barred many talented black ballplayers from the game. The other shows anonymous black players and an umpire calling a play at the plate.
The Postal Service has previously released stamps honoring other Negro League players such as Satchel Paige, Josh Gibson and Jackie Robinson.
Tags: noteable feds, sports, stamps
July 8th, 2010 | SEC | Posted by Stephen Losey
closeAuthor: Stephen Losey Name: Stephen Losey
Email: slosey@atpco.com
Site:
About: See Authors Posts (679)
In what may be the oddest paternity suit in recent memory, a former Securities and Exchange Commission lawyer is suing basketball star LeBron James and his mother for $4 million. Leicester Bryce Stovell claims that he is LeBron's dad, and that the basketball star and his mom have conspired to deny his paternity and shut him out of the Miami-bound player's life.
Stovell said his memory of his 1984 one-night stand with Gloria James resurfaced 20 years later. (In an astounding coincidence, that would place his sudden recall well after all hard work and late nights of raising a son, and right around the time James was named the NBA's Rookie of the Year.) One previous paternity test ruled out Stovell, but he believes that was tampered with and he wants another one.
(Stovell filed a racial discrimination lawsuit against SEC in 2002. SEC paid him $230,000 to settle the case, but did not admit fault, CNN reports.)
TMZ, which broke the news, said that "In his suit, Stovell claims he has a very clear recollection of the night he had 'consensual sexual relations' with Gloria — in fact, he even remembers apologizing for his sub-par performance."
Jeez, Stovell. FedLine understands SEC lawyers like to include all the details, but there's a limit.
Tags: Friday Fun, LeBron James, SEC, sports, TMI