Federal Times Blogs
October 20th, 2011 | Office of Personnel Management | Posted by Stephen Losey
closeAuthor: Stephen Losey Name: Stephen Losey
Email: slosey@atpco.com
Site:
About: See Authors Posts (684)
The Office of Personnel Management's attempt to bring USAJobs.gov back in house and shut out Monster.com ironically* may end up driving job listings back to Monster.
Until recently, Monster.com was in charge of running the federal government's job listing website, but the company lost its gig when OPM insourced the site and designed its own new version. But USAJobs 3.0 is still plagued with problems, more than a week after its relaunch.
Today, Monster.com announced that it will offer free job postings over the next 30 days to federal agencies that need to fill vacancies.
"Despite our nation's current economic challenges, federal agencies have jobs they need to fill quickly," Monster Worldwide CEO Sal Ianuzzi said. "At the same time there are qualified job seekers actively looking for those positions. As a public service, we're offering these free postings to ease the burden during the transition and to help connect federal agency employers to qualified talent."
Avue Technologies — whose CEO Linda Brooks Rix is no fan of OPM — applauded Monster's decision, and said it should offer free postings indefinitely. Last week — one day after USAJobs 3.0 went online and when the problems were first starting to surface — Avue announced it would make its Avue Central platform free of charge indefinitely.
Meanwhile, OPM is still scrambling to obtain and install new servers it hopes will allow USAJobs to handle the unprecedented traffic since its relaunch. Yesterday OPM Director John Berry said he's pushing agencies to extend their non-emergency job vacancies by three weeks, to accommodate users who are having trouble getting on the site.
* This is not one of those rain-on-a-wedding-day examples of pseudo-irony. This qualifies as a bona fide example of situational irony, where someone's actions result in the exact opposite of what was expected or intended.
UPDATE: OPM just released a new statement from Associate Director Angela Bailey, in which she said OPM has successfully added three servers to improve the site's capacity. This, as well as some other added hardware, should improve USAJobs' search engine and job posting functions.
Some users are annoyed that they're having to reset their passwords, but Bailey said the extra steps are necessary to safeguard applicants' personal information.
"USAJobs 3.0 continues to make steady progress with the new site since its implementation last week," Bailey said. "As of Wednesday afternoon, over 180,000 applications are successfully submitted through the new site, 38,067 in the last 24-hour period. Technical teams are working hard to ensure these numbers continue to increase."
Tags: Monster.com, music, USAJobs
October 10th, 2011 | Defense | Posted by Stephen Losey
closeAuthor: Stephen Losey Name: Stephen Losey
Email: slosey@atpco.com
Site:
About: See Authors Posts (684)
Here's one way to get the press out to your new records storage facility: Promise them peeks at the military personnel files of Army Gen. George S. Patton, Elvis Presley, and Jimi Hendrix.
The National Archives and Records Administration on Oct. 15 will dedicate its new National Personnel Records Center in St. Louis, Mo., which will house more than 100 million files on veterans and former civil servants. Two days before that, they're inviting reporters to view the facilities, preservation labs where they restore documents — and celebrities' service records.
Besides Old Blood and Guts, Elvis and Hendrix, the Archives plan to display files on Beat Generation novelist Jack Kerouac, Brooklyn Dodger Jackie Robinson, and Roots author Alex Haley.
Maybe something in Hendrix's file will settle the debate over why he was quickly discharged from the Army. Did the paratrooper-in-training break his ankle — as Hendrix often claimed — was he a lousy soldier, or did he feign homosexuality to get booted and begin his musical career, as biographer Charles Cross maintains?
Tags: fun, history, music, National Archives and Records Administration
July 20th, 2011 | White House | Posted by Stephen Losey
closeAuthor: Stephen Losey Name: Stephen Losey
Email: slosey@atpco.com
Site:
About: See Authors Posts (684)
The never-ending debt ceiling debate appears to be making White House Press Secretary Jay Carney punchy. Here's how he began this afternoon's press conference:
CARNEY: Last night, the President called Senate Majority Leader Reid, Speaker Boehner, Senate Minority Leader Mitch Mitchell, and House Minority Leader Pelosi to discuss progress we are making — Mitch McConnell, sorry — Mitch Mitchell, in addition to being a great drummer for Jimi Hendrix, is also a guitarist in Guided by Voices — (laughter) — a different Mitch Mitchell.  (Laughter.)

Q: Whoa!

CARNEY:  It just — let's motor on here.

Q: I didn't know the President was a fan of Guided by Voices.

CARNEY:  I'm working on him.
This exchange comes two weeks after Carney ended a semantic debate over "cutting" vs. "slashing" entitlements by citing Guns 'N Roses guitarist Slash. Which proves just how big of a rock geek Jay Carney is (although I should probably not throw stones in that particular glass house).
In honor of Carney's hipsterish flub — and to help him expose the President to the joys of late-90s indie rock — here is Guided By Voices' "Teenage FBI." (Yes, I know this song was recorded after Mitch Mitchell left GBV. I'm posting it anyway because it's got FBI in its name, which gives it a federal angle.)
Tags: fun, Mitch McConnell, music, seriously?, White House
July 7th, 2011 | White House | Posted by Stephen Losey
closeAuthor: Stephen Losey Name: Stephen Losey
Email: slosey@atpco.com
Site:
About: See Authors Posts (684)
A reporter sparred with White House Press Secretary Jay Carney today over possible reductions to Social Security — which might also lead to lower COLAs for federal retirees — and kicked off this surreal semantic debate:
CARNEY:  The President is interested in strengthening Social Security for the long term in ways that preserve the promise of the program and don't slash benefits. [...]

Q: So the inflation adjustment measure is off the table because it would slash benefits, right?

CARNEY:  I'm not going to talk about individual items about the President's policy that he enunciated back in January. [...]

Q: What does "slash" mean?

CARNEY:  Haven't you got, like, a dictionary app on your iPhone?

Q: Well, it's a word that you use instead of "cut."

CARNEY:  "Slash" is, I think, quite clear.  It's slash.  It's like that.  (Laughter.)  It's a significant whack.  (Laughter.) … I'm not going to put a numerical figure on it.

Q:  So it means a significant cut.

CARNEY:  I think slashing is a pretty sharp, direct –

Q: It's not the same thing as cutting — the point is, it's not the same thing as "cut."

MR. CARNEY:  It's slash.  (Laughter.)  And I don't mean the guitarist.  (Laughter.)
Oh, OK. Thanks for clearing that up, Jay.
Tags: Friday Fun, music, seriously?, Social Security, White House
May 19th, 2011 | Uncategorized | Posted by Stephen Losey
closeAuthor: Stephen Losey Name: Stephen Losey
Email: slosey@atpco.com
Site:
About: See Authors Posts (684)
The legendary Parliament-Funkadelic Mothership is coming to the Smithsonian.
The Washington Post reports that George Clinton has donated the greatest stage prop ever to be part of the Smithsonian's National Museum of African-American History and Culture when it opens in 2015. The 1,200-pound Mothership will be part of the museum's permanent music exhibition, alongside Louis Armstrong's trumpet, James Brown's stage costumes, and Lena Horne's evening gowns. "But," the Post notes, "it will be the only spaceship."
This is the second Mothership — the first was abandoned in a Prince George's County, Md., junkyard in 1982 during the band's debt- and drug-fueled nadir and vanished. Despite the Post's best efforts, it hasn't been seen since.
To celebrate this glorious news, enjoy the video below of the Mothership landing in 1976, and re-read The Onion's classic article "Clinton Threatens To Drop Da Bomb On Iraq."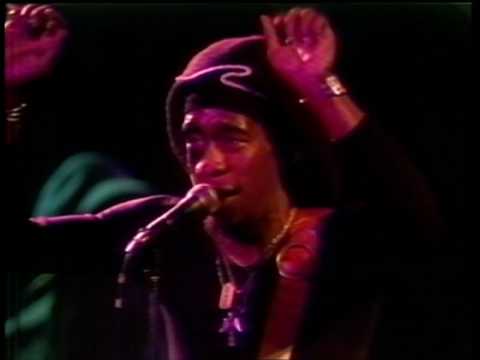 Tags: Friday Fun, funk, music, Smithsonian
May 13th, 2011 | Congress | Posted by Stephen Losey
closeAuthor: Stephen Losey Name: Stephen Losey
Email: slosey@atpco.com
Site:
About: See Authors Posts (684)
The Library of Congress has a smash hit on its hands. Its new National Jukebox — which went live Tuesday morning and streams more than 10,000  recordings made by the Victor Talking Machine Company between 1901 and 1925 — has gotten more than 1 million page views and 250,000 streams in its first 48 hours, the LA Times music blog Pop and Hiss reports.
There are some gems there — among them, an early version of the country standard "Wreck of the Old 97," George Gershwin performing "Rhapsody in Blue," and a half-dozen tracks by contralto Marian Anderson (who famously performed at the Lincoln Memorial after being banned from Constitution Hall because she was black, and wanted to sing for an integrated audience). The Atlantic highlights nine more great recordings here.
This being a government operation, their disclaimers are numerous and telling. The genre "ethnic characterizations" — which includes several minstrel songs — warns that they "may utilize outmoded and offensive stereotypes." And under "humorous songs," the Library begs us to "note that the use of the term 'humorous' indicates only the intention of the work at the time the recording was made." Which means A) they ain't funny no more, and B) don't blame us for songs like "Mammy's Shufflin' Dance." But the Library deserves credit for not censoring a part of American pop culture that, though highly offensive today, is a part of history and deserves to be studied.
Their "making of" section also shows the painstaking work that goes into transferring these recordings from dusty, fragile 78s to high-quality digital WAV files. For example, the songs weren't always recorded or mastered at the correct speed — a common problem in those days. So the Library's audio engineers sometimes had to play a keyboard note and tweak the record's playback speed until the song fell into tune. (Of course, that also assumes the singer or guitar was in tune in the first place, which in the case of some old blues is up for debate.)
Tags: Friday Fun, geek, Library of Congress, music
October 11th, 2010 | Uncategorized | Posted by Stephen Losey
closeAuthor: Stephen Losey Name: Stephen Losey
Email: slosey@atpco.com
Site:
About: See Authors Posts (684)
The vast majority of the federal workforce has today off for Columbus Day, but Ed O'Keefe at the Post notes that in many other places, the tradition is falling out of favor. Some cities have canceled parades, or given workers a floating holiday in lieu of Columbus day.
It's not only the perennial controversy over Native Americans' post-1492 treatment sinking the holiday — cash-strapped California dropped it entirely last year as part of a budget-cutting effort.
O'Keefe's got a poll that shows respondents are, by a nearly two-to-one margin, against the second Monday in October being a federal holiday. (But I wonder how much of that is actually due to distaste over Christopher Columbus and how much is due to the general feeling that feds have too cushy of a ride.) Some of the WaPo commenters are bantering about replacing the holiday with a day honoring Ben Franklin, Susan B. Anthony, Cesar Chavez, or (heh) Glenn Beck. But if feds need a holiday and Columbus is too toxic, why not give them the day off to honor Gen. Casimir Pulaski?
Who's that, you ask? Why, the father of American cavalry, of course. Pulaski was a military commander in Poland who was framed for treason in 1771 and exiled to France, where Franklin recruited him to help fight the Revolutionary War. He was a skilled cavalry commander, and led a bold charge at the Battle of Brandywine in 1777 that saved George Washington's life. Washington promoted him to brigadier general, and Pulaski led American and French cavalry at the siege of Savannah in 1779, where he was mortally wounded and died 231 years ago today.
Pulaski is one of only seven people — alongside Winston Churchill, Mother Teresa and the Marquis de Lafayette — to be made an honorary citizen of the United States. In a letter to Washington, he said, "I came here, where freedom is being defended, to serve it, and to live or die for it." Quite a guy. Best of all, switching from Columbus Day to General Pulaski Memorial Day — held every Oct. 11 — wouldn't even upset the holiday schedule.
And hey, it's already got a song. Here's indie-folk star Sufjan Stevens singing Casimir Pulaski Day (yes, the song refers to the March holiday celebrated in Illinois and technically has little to do with the general, but it's close enough):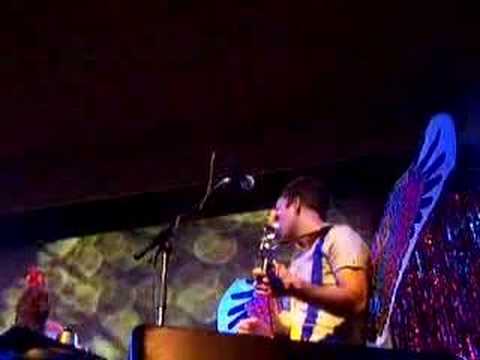 August 23rd, 2010 | NASA | Posted by Stephen Losey
closeAuthor: Stephen Losey Name: Stephen Losey
Email: slosey@atpco.com
Site:
About: See Authors Posts (684)
For at least 45 years, NASA's mission control has awakened voyaging astronauts each morning by playing them songs — some funny, some poignant, some live, and some hilariously inappropriate. (Who thought it would be a good idea to play David Bowie's "Space Oddity" — which ends with a doomed astronaut's malfunctioning spacecraft drifting through space — not once, but twice?)
Now, time is running out on NASA's space shuttle program, and along with it, that fun tradition. But before it ends, NASA has decided to let the public get in on the act. NASA on Friday launched its "Space Rock" contest for aspiring musicians to create original songs that could be used to wake up astronauts on the final shuttle mission next February.
The only rules are that the songs must be original, and must have something to do with space. Record your song in an mp3 (no more than 1.5 MB in size), upload it by Jan. 10, and the public will then vote. The top two vote-getters will be broadcast on STS-134.
If you don't have a musical bone in your body, you can still participate. NASA's also allowing people to vote on the best songs used to awaken astronauts in the past, and the top two winners will be broadcast during the next-to-last shuttle flight. There's some good choices here. The nerd in me wants to pick the Star Trek theme, but the sentimental sap has to go with Louis Armstrong's "What A Wonderful World" — simply because it would require a heart of stone for someone to hear that song while watching a sunrise from outer space and not choke up.
- H/t GovExec
Tags: contest, music, Space Shuttle
June 4th, 2010 | NASA | Posted by Stephen Losey
closeAuthor: Stephen Losey Name: Stephen Losey
Email: slosey@atpco.com
Site:
About: See Authors Posts (684)
You may have seen the music video for OK Go's song "This Too Shall Pass." But what you probably don't know is that the amazing, extended Rube Goldberg device that is its centerpiece was partly designed by a few engineers and staffers at NASA' Jet Propulsion Laboratory.
JPL engineers Mike Pauken and Heather Knight, planetary scientist Eldar Noe Dobrea, and intern Chris Becker joined forces with Syyn Labs, a group of engineers who "twist together art and technology" and were tapped to build OK Go's machine. The results — featuring dominos, a falling piano, a Mars rover, and a TV showing the band's "treadmill" video, all perfectly synchronized with the catchy song – took months to design and build, and required more than 60 takes to go off without a hitch.
NASA posted a great interview with the four earlier this week, in which they go into some of the behind-the-scenes shenanigans and challenges. (For instance, the small items were some of the hardest to pull off correctly, because even dust can throw off the timing of their chain reactions.) Their creativity and sense of humor helps show why NASA continually ranks among the best places to work in the government.
Oh, and don't listen to the trolls griping on the NASA page about it being a waste of tax dollars. The engineers did it all on their own time and with materials provided by the band, or collected from junkyards and thrift stores. Anyone who finds something to criticize in this video has no soul.
Tags: Friday Fun, geek, Jet Propulsion Laboratory, music, NASA, OK Go
February 25th, 2010 | Homeland Security | Posted by Stephen Losey
closeAuthor: Stephen Losey Name: Stephen Losey
Email: slosey@atpco.com
Site:
About: See Authors Posts (684)
I was listening to Sirius XM's alt-country station last night and heard what is surely the only banjo-driven love song ever written about a Transportation Security Administration screener: "TSA" by Texas musician Danny Barnes.
In the live clip below, Barnes says that his banjo brings him a lot of scrutiny from TSA because, apparently, its body is about the right size to hide a Claymore mine. And all the quality time he spent with airport screeners inspired lyrics like "her hair in a bun/her hand on her gun/we made love with the radio on."
Being both a federal government reporter and a pretty amateurish banjo player, I got a kick out of this song. But the line about his TSA sweetheart's "good paycheck [helping] to seal the deal" is a dead giveaway that Mr. Barnes has never heard federal unions talk about the PASS system.