May 22nd, 2013 | OMB | Posted by Sean Reilly
closeAuthor: Sean Reilly Name: Sean Reilly
Email: sreilly@atpco.com
Site:
About: See Authors Posts (326)
Four years after President Obama created the post of chief performance officer to some fanfare, the job is now vacant, a spokeswoman for the Office of Management and Budget confirmed this week.
"OMB does not currently have a chief performance officer," Ari Isaacman Astles said in an email to FedLine. "The responsibilities of the CPO are being handled by the OMB management team."
Back in April 2009, Obama had tapped  Jeff Zients, who became OMB's deputy director for management, to also serve as chief performance officer. In that role, Obama said at the time, "Jeff will work to streamline processes, cut costs, and find best practices throughout our government." But Zients quietly handled off those duties early last year to Lisa Brown, another White House staffer, when he again took over as acting OMB director. At the beginning of this March, however, Brown became general counsel at Georgetown University.
Astles didn't say whether Brown was still serving as acting chief performance officer at the time of her departure. No word on a possible replacement, although Chief Information Officer Steve VanRoekel is now temporarily overseeing the management side of the house at OMB. (Zients left the deputy director's job last month.)
Meanwhile, the Senate is moving forward with the nomination of Brian Deese to serve as deputy OMB budget director. The Senate Homeland Security and Governmental Affairs Committee has scheduled a vote on Deese's candidacy this afternoon; the Senate Budget Committee could soon follow suit after holding a confirmation hearing yesterday.
So at least one of these jobs may soon be filled.
Tags: Brian Deese, chief performance officer, Jeff Zients, Lisa Brown, President Obama
May 13th, 2013 | OMB | Posted by Sean Reilly
closeAuthor: Sean Reilly Name: Sean Reilly
Email: sreilly@atpco.com
Site:
About: See Authors Posts (326)
President Obama's choice for deputy budget director spent a fair amount of time discussing the need for tighter management during a confirmation hearing today.
During a period of fiscal challenges, a key focus "has got to be making our government more efficient and more effective," Brian Deese told members of the Senate Homeland Security and Governmental Affairs Committee. President Obama nominated Deese,  previously a top White House economic aide, last month for the post of deputy budget director at the Office of Management and Budget. The person holding that job "plays an important role in setting those (management side) priorities and also  in making sure that we as a team at OMB would be well-positioned to execute on those," he said.
In replies to written questions released at the hearing, Deese added that "greater focus on evidence in budgeting" will ensure effective government spending.   If confirmed, Deese said he would work closely with OMB's deputy director for management. That post has been vacant since Jeff Zients left last month; Obama has not yet named a replacement.
Deese served as deputy director of the National Economic Council from January 2011 until March; since then, he has been at OMB as a counselor to the director. If confirmed, he would replace Heather Higginbottom, who left in February for a job at the State Department.
No significant opposition has emerged so far to his nomination. At today's hearing, committee Chairman Tom Carper, D-Del., praised Deese as someone who understands the importance of innovation, both in saving money and in delivering better public services. Besides Carper, only Sen. Carl Levin, D-Mich., attended. A spokesman for the committee's top Republican, Sen. Tom Coburn of Oklahoma, did not reply to voicemails asking the reason for his boss's absence.
The Senate Budget Committee, which also has jurisdiction over Deese's nomination, plans its own confirmation hearing later this month, a spokeswoman said.
February 4th, 2013 | OMB | Posted by Sean Reilly
closeAuthor: Sean Reilly Name: Sean Reilly
Email: sreilly@atpco.com
Site:
About: See Authors Posts (326)
Attention, wonks: If something seems to be lacking from the start of your week, perhaps it's the fact that President Obama's fiscal 2014 budget request is supposed to go to Capitol Hill today. Except, of course, that it's not and a delivery date could still be some time off.
The annual request is due on Capitol Hill the first Monday in February. But because of the uncertainties that preceded passage of last month's "fiscal cliff" deal, the administration was "forced to delay some of its FY 2014 budget preparations, which in turn will delay the budget's submission to Congress," acting Office of Management and Budget chief Jeff Zients wrote in a Jan. 11 letter to House Budget Committee Chairman Paul Ryan, R-Wis. While the White House is working to submit the request "as soon as possible," Zients said, he did not give a date.
The word is, however, that OMB sent "passbacks" to agencies just last Monday, or about two months behind the normal schedule. By that standard, the budget request would come in at the end of March. An OMB spokeswoman did not respond to an email seeking an update on the administration's timetable. A budget committee spokesman said today that the rumor mill now puts the submission date at some time in early March.
January 29th, 2013 | OMB | Posted by Sean Reilly
closeAuthor: Sean Reilly Name: Sean Reilly
Email: sreilly@atpco.com
Site:
About: See Authors Posts (326)
Jeff Zients is still in charge of the Office of Management and Budget, but it turns out that he quietly lost his "acting director" title four months ago. Under the Vacancies Reform Act, which generally limits acting gigs to 210 days (or about seven months), Zients' tenure ended in September, OMB spokeswoman Jessica Santillo said in an email.
He then reverted to his previous job as OMB deputy director for management. Even so, Santillo said, Zients "continues to lead OMB and his authorities and responsibilities have not changed." For what it's worth, Zients' profile on the White House blog still lists him as "acting director."
Zients had taken over as acting director in January 2012 when Jack Lew left to become White House chief of staff. Under the Vacancies Reform Act, his term was extended into September because the Senate was not in session when it otherwise would have expired.
Following Lew's departure, the Obama administration never nominated a permanent OMB chief. In part, observers speculated, that was because it didn't want an election-year confirmation fight that would have drawn attention to politically charged budget issues, and in part because the White House was comfortable with Zients, who had done a previous tour as acting director in 2010.
Over the weekend, however, several outlets—citing unnamed sources–reported that  President Obama is likely to name Sylvia Mathews Burwell, who worked in the Clinton administration and now heads the Walmart Foundation, to the job. A White House spokeswoman did not respond to voicemail and email messages yesterday seeking confirmation.
January 28th, 2013 | Environmental Protection Agency OMB Uncategorized | Posted by Sean Reilly
closeAuthor: Sean Reilly Name: Sean Reilly
Email: sreilly@atpco.com
Site:
About: See Authors Posts (326)
In a memo earlier this month, the Office of Management and Budget ordered agencies to step up planning for across-the-board budget cuts set to begin in March.  Along the way, OMB added, agencies should involve employee unions "to the fullest extent practicable" in any decisions on hiring freezes, furloughs and other measures to cut workforce costs.
John O'Grady questions whether that message made it to the Environmental Protection Agency.  O'Grady heads the American Federation of Government Employees local that represents some Chicago-area EPA staff and is also treasurer for the union's national council of EPA locals. He sees little evidence that the agency is making much effort at outreach.
"It's maddening," he said last week after joining in an agency conference call that, by his account, produced little of note. "People are sitting in their cubes, they're waiting for this hammer to go down and nobody's giving them any information."
In the Jan. 14 memo, acting OMB chief Jeff Zients declared that agencies had already engaged in "extensive planning" for the possible cuts, formally known as sequestration.  Based on documents that O'Grady shared with FedLine, EPA officials either aren't very far along or aren't willing to explain what's in store for EPA's 18,000-strong workforce.
In an extensive request for information last month, for example,  O'Grady asked the agency for a list of functions nationally that could be downsized if the cuts—formally known as "sequestration"—take effect as scheduled March 1.  The union also sought a list of all contracts and a rundown of any contractor-performed functions that could be transferred to federal employees in the event of sequestration.
In its reply this month, EPA declined to provide any answers. "The union's request is overly broad, unduly burdensome and the union has failed to state a particularized need for the requested information," wrote Mitch Berkenkemper, the agency's director of labor and employee relations.
This could be seen as typical labor-management sparring, but the information blackout at EPA and other civilian agencies stands in sharp contrast to how the Defense Department is proceeding. In the last two weeks, the military services have outlined a host of steps–including civilian hiring freezes, layoffs of temporary employees and possible furloughs–that are under way both to prepare for sequestration and the possibility of a year-long continuing resolution.
This could be seen as prudent planning that might have the side benefit of reminding members of Congress that the cuts would have a nationwide impact. The consensus is growing, however, that lawmakers and the Obama administration will fail to reach the agreement needed to avert the reductions, at least initially.
The latest to sound that view was House Budget Committee Chairman Paul Ryan, R-Wis. "I think the sequester is going to happen," Ryan said yesterday on the NBC talk show, "Meet the Press."
EPA is already taking some small downsizing steps. Last month, the agency offered $25,000 buyouts and early retirement for up to 29 employees in its Washington, D.C. Office of Environmental Compliance and Assurance, and another 88 for staff throughout its San Francisco-based Region 9 bailiwick.
"Region 9 sought the authorities to facilitate the restructuring of enforcement work into a single enforcement division," Regional Administrator Jared Blumenfeld wrote in a Dec. 3 memo. "The retirements will help us achieve voluntary staffing reductions and create opportunities to recruit entry-level employees."
An EPA spokeswoman referred FedLine's emailed questions on sequestration planning last week to OMB, which did not respond to a request for comment.
Tags: American Federation of Government Employees, buyouts, Jeff Zients, John O'Grady
July 31st, 2012 | OMB | Posted by Stephen Losey
closeAuthor: Stephen Losey Name: Stephen Losey
Email: slosey@atpco.com
Site:
About: See Authors Posts (679)
The Office of Management and Budget can no longer ignore the signs that Congress probably isn't going to get its act together and avert devastating sequestration cuts by the end of the year. Acting Director Jeff Zients today issued a memo to agency leaders that said OMB will start discussing how sequestration could be implemented over the next few months.
In his memo, Zients repeatedly reminds Congress that the whole point of sequestration was that it was so bad and devastating that they had no choice but to agree on a way to reduce the deficit, and prods them to act. But there are no signs that they'll get their act together and come up with $1.2 trillion in deficit reduction by Jan. 2, 2013.
Zients said planning for sequestration "will necessarily divert scarce resources from other important agency activities and priorities," which is presumably why agencies have not yet even begun laying the groundwork for such cuts.
Zients said that OMB will soon start talking to agencies about how exemptions will be applied, and other reporting requirements. Further down the road, OMB and agencies will start working on the details of sequestration, such as exactly how much will be cut. Those dollar figures "can only be calculated once FY 2013 funding levels are known," Zients said.
But Zients said that "in the meantime, agencies should continue normal spending and operations since more than 5 months remain for Congress to act." And that kind of talk always reminds me of Kevin Bacon's final, immortal words from Animal House: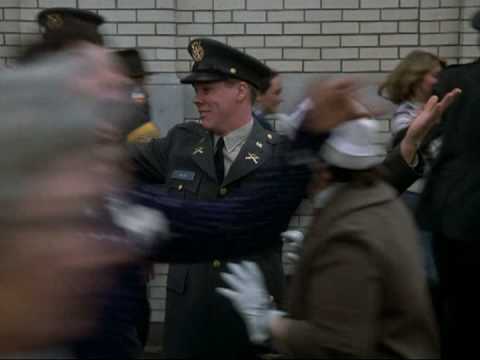 Tags: Jeff Zients, sequestration
July 25th, 2012 | OMB | Posted by Sean Reilly
closeAuthor: Sean Reilly Name: Sean Reilly
Email: sreilly@atpco.com
Site:
About: See Authors Posts (326)
Granted, it's been a long time since Mitt Romney ran Bain Capital, the private equity firm that has taken a central role in the presidential election campaign. But considering the intensity of President Obama's attacks on the presumptive Republican nominee's record at Bain, it's perhaps worth mentioning that a senior Obama administration appointee had money invested with the firm—at least until a few months ago.
Last year, acting Office of Management and Budget Director Jeff Zients held roughly between $116,000 and $315,000 in what his annual financial disclosure report describes as "Bain Capital Fund VII." OMB released the report, which requires federal officials to list their assets only in dollar ranges, this week in response to FedLine's public records request.
By last year, Zients' remaining primary holdings in the fund were Bombardier Recreational Products, a Canadian snowmobile manufacturer, and Unisource Worldwide, an Atlanta-based paper and packaging distributor. If you're in the mood for a little more irony, Unisource's ownership–according to its web site—is split between Bain and Georgia-Pacific, the paper manufacturer controlled by Charles and David Koch, brothers who are prominent backers of Romney and a host of Republican causes.
Zients, who was not available for an interview, acquired his Bain stake more than a decade ago as part of a "broadly diversified portfolio," OMB spokeswoman Moira Mack said in an email. He sold that stake, along with other assets, early this year, she said. While Bain by that point was already looming as an issue in the November presidential election, the sale was "part of a normal portfolio review," she said. The holdings, Mack added, were also unrelated to Zients' work from 1988 to 1990 at Bain & Co., a consulting firm distinct from Bain Capital.
Zients, a former management consultant, is in his second tour as acting OMB director. His Bain stake represented a sliver of a varied portfolio that last year included numerous mutual funds, municipal bonds and between about $1 million and $5 million in gold. Among his largest transactions, Zients reported selling between $5 million and $25 million in shares in BestPractices, described on his disclosure report as a "privately held emergency [department] outsourcing company." On its web site, BestPractices says that it is an "emergency physician and hospitalist staffing and management group."
A bit less conventionally, Zients also put money into Riot Act DC, a Washington, D.C. comedy club.
Tags: Bain Capital, Bombardier Recreational Products, Charles Koch, David Koch, Georgia-Pacific, Jeff Zients, Unisource Worldwide
March 28th, 2012 | OMB | Posted by Sean Reilly
closeAuthor: Sean Reilly Name: Sean Reilly
Email: sreilly@atpco.com
Site:
About: See Authors Posts (326)
A prominent business group is lining up behind the Obama administration's bid for fast-track government reorganization authority.
"This is a cause that's ripe for collaboration across the aisle and in both chambers," Business Roundtable President John Engler wrote in a joint op-ed with Jeff Zients, acting director of the White House Office of Management and Budget. "Waste and duplication in government are not the fault of Democrats or Republicans alone. Both parties share responsibility for this problem. Now both have an opportunity — and a responsibility — to address it."
Engler, a Republican, is the former governor of Michigan; the Roundtable is an organization of chief executive officers of large companies.
The op-ed, posted on the web site of "Politico," comes less than a week after the fast-track legislation got its first formal airing before the Senate Homeland Security and Governmental Affairs Committee. The bill would still give Congress the final say on any significant Executive Branch restructuring, but would restrict lawmakers to voting specific proposals up or down, without the opportunity to filibuster or offer amendments.
February 20th, 2012 | OMB | Posted by Sean Reilly
closeAuthor: Sean Reilly Name: Sean Reilly
Email: sreilly@atpco.com
Site:
About: See Authors Posts (326)
There's been no official announcement (to the best of FedLine's knowledge, anyway), but the federal government now has a new top performance official, at least temporarily.
"Acting chief performance officer" was the title that Lisa Brown used in a Friday post on the Office of Management and Budget's official blog. Brown, whose Obama administration assignments have hitherto included assistant to the president and staff secretary, helped assemble the White House's blueprint for reorganization of federal trade and export agencies.
Until recently, the federal chief performance officer was Jeff Zients, who also served as OMB's deputy director for management. But Zients moved up to acting OMB director on Jan. 27, after Jack Lew left the budget office to become White House chief of staff. Starting the first week in February, Zients then ask Brown to temporarily take over the chief performance officer' s position, OMB spokeswoman Moira Mack said in an email. In that role, Brown will work on government reorganization efforts, "and coordinate implementation of the recommendations of the President's Council on Jobs and Competitiveness," Mack said.
For anyone curious about Brown's background, she's a Princeton grad and lawyer who worked in the Clinton administration and later served as executive director of the American Constitution Society for Law and Policy, a legal organization sometimes described as the liberal counterpart to the conservative Federalist Society.  "Former colleagues give Ms. Brown high marks for her organizational skills as well as her instincts for spotting problems," The New York Times says in a thumbnail bio on its website.  And here's how Brown described the job of White House staff secretary two years ago.
Although the chief performance officer's position is an Obama administration creation, it doesn't appear to carry a formal job description. In general, though, the goal is to coordinate efforts to make government work better; the chief performance officer also chairs the inter-agency Performance Improvement Council, according to the administration.
While we're on the subject of OMB, incidentally, speculation is afoot that the administration won't bother with naming a permanent replacement for Lew before the November elections.
Among the reasons cited by knowledgeable observers: Zients showed he can handle the acting director's job during a previous 2010 gig; potential applicants might be leery of taking the job with President Obama up for re-election this year; and the Senate confirmation process would give Republicans a highly visible opportunity to pick apart the administration's budget strategy. And, of course, Lew hasn't gone far; in fact, he was on just about all of the Sunday morning television talk shows the day before the release of the fiscal 2013 budget request last Monday.
"The President has not decided to send up a formal nomination," OMB spokesman Kenneth Baer said in an email last week when asked about the possibility that Zients could be running the show for some time to come.
Updated Feb. 26 to include comments on Brown's role from Moira Mack.
Tags: American Constitution Society for Law and Policy, chief performance officer, Federalist Society, Jack Lew, Jeff Zients, Kenneth Baer, Lisa Brown, Princeton