Federal Times Blogs
April 9th, 2013 | White House | Posted by Stephen Losey
closeAuthor: Stephen Losey Name: Stephen Losey
Email: slosey@atpco.com
Site:
About: See Authors Posts (684)
The White House will host a who's-who of legendary soul musicians and modern stars Tuesday night in its latest "In Performance" concert.
This will be the tenth "In Performance at the White House" show, and will focus on Memphis Soul. Several artists from the classic Stax-Volt record label will be featured, most notably Mavis Staples, who sang classics such as "I'll Take You There." Guitarist Steve Cropper (who played for Booker T and the MGs, Otis Redding, Sam and Dave, and pretty much everybody else on the Stax-Volt label), Sam Moore from Sam and Dave, "Knock on Wood" singer Eddie Floyd, and William Bell will also perform.
Justin Timberlake, the Alabama Shakes, harmonica virtuoso Charlie Musselwhite, Ben Harper, and Queen Latifah are also on the bill. The only performer that really makes me scratch my head, however, is Cyndi Lauper. (Yes, I know she released a star-studded blues album in 2010. I still can't wrap my head around the fact that the woman who sang "Girls Just Wanna Have Fun" is trying to remake herself as a blues shouter.)
Booker T. Jones of Booker T. and the MGs will be tonight's bandleader. It will stream starting at 6:55 p.m. EST on the White House's website, and will air on PBS stations nationwide April 16 at 8 p.m.
Past shows have paid tribute to Motown, blues, country, Latino music, Broadway showtunes, and music from the Civil Rights movement. During last year's blues concert, President Obama even took a turn at the mic during the all-star jam on "Sweet Home Chicago." But for me, the funniest moment from that show came during Gary Clark Jr.'s smoldering performance of "Catfish Blues," when the camera caught Obama lost in the music, with his eyes closed, head bobbing, and mouthing the lyrics. That moment of presidential music geekery can be seen at the 1:30 point in the following video.
Tags: Barack Obama, fun, music, White House
December 19th, 2012 | Postal Service | Posted by Stephen Losey
closeAuthor: Stephen Losey Name: Stephen Losey
Email: slosey@atpco.com
Site:
About: See Authors Posts (684)
Say what you will about the troubled U.S. Postal Service: It's still the best way to get a priceless notebook to an adventuring archaeologist and out of the hands of the Nazis.
That's what the University of Chicago discovered last week when it received a mysterious manila envelope with what appeared to be Egyptian stamps addressed to one Henry Walton Jones Jr. The only problem: there is no Henry Walton Jones Jr. on the faculty of U of Chicago. Staffers at Rosenwald Hall, where the package was delivered, shrugged and tossed it to a student to figure out where to deliver it.
The mystery deepened when the student realized Henry Jones Jr. was none other than Indiana Jones: Professor of archaeology, expert on the occult, and … how does one say it … obtainer of rare antiquities. It just got better from there. The university staff opened up the package and found it contained an elaborately handmade replica journal from Professor Abner Ravenwood, detailing his hunt for the Ark of the Covenant (as seen in the 1981 film Raiders of the Lost Ark). The dusty, weathered journal also had postcards, 1930s-era replica money, and photographs of Abner's daughter Marion Ravenwood.
The university was stumped. Who would handmake such an intricately detailed item, and then mail it to a fictional character at a real university? Was it a Hollywood promotional stunt? A joke gift from one professor to another that got diverted in the university's mail system? Or, the university theorized, was it from an applicant who wanted to get noticed? The admissions office posted photos of the package on its Tumblr account Dec. 13, and geek websites around the world quickly spread the word.
But Monday, the university announced the mystery was solved. A man from Guam named Paul has a side business selling replica Indiana Jones props on eBay, and intended to send the package to a buyer in Italy. The Indy package fell out of its outer envelope — which was properly addressed to the Italian buyer — in a Postal Service processing facility in Honolulu, and ended up in the lost and found pile. A postal employee evidently thought the phony Egyptian stamps were legitimate and appeared canceled, so he or she handwrote the ZIP code for Chicago on the envelope and sent it on its way. (The Postal Service may want to beef up its employees' counterfeit-spotting training.)
The university tracked Paul down and he confirmed Saturday that he sent the package. The next day, Paul got a letter from the Postal Service telling him they found his empty outer envelope and that its contents had apparently been lost.
Paul told the university to keep the journal, and he sent the Italian buyer another one. The university said it plans to put the journal on display in its Oriental Institute, along with information about the real-life archaeologists (including two from U of Chicago) who inspired Indy's creation.
I'm sure they'll have top men working on it. Top … men …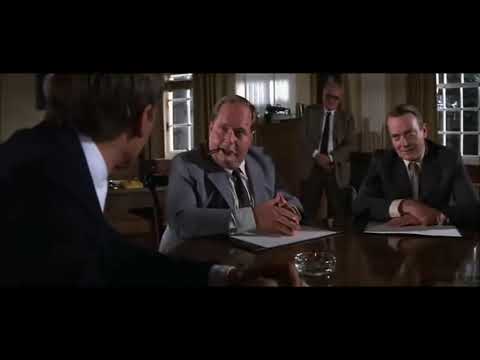 Tags: fun, Indiana Jones, movies, Postal Service
December 11th, 2012 | 2013 Budget | Posted by Stephen Losey
closeAuthor: Stephen Losey Name: Stephen Losey
Email: slosey@atpco.com
Site:
About: See Authors Posts (684)
Tired of hearing about one wonky proposal to avert sequestration after another? Trust us, you're gonna want to read this one.
The Onion yesterday published an eight-point plan to avert the rapidly-approaching fiscal cliff, and its editors are nothing if not confident. The editorial begins by declaring: "Those who reject any part of this plan are not only ignorant, but are also guilty of actively trying to undermine the nation and its government."
Their cuts would be brutal … and unique. The Onion proposes abolishing several agencies (such as the Coast Guard and the Environmental Protection Agency), New Mexico, dams, and elk. Schools would only teach corn farming, nuclear weaponry and print journalism. All foreign aid would be cut, except to Syrian dictator Bashar al-Assad. And fishing licenses would cost $140,000.
Since my wife is from Iowa, I was somewhat disturbed to see The Onion propose targeting Iowa and Minnesota teenagers as a way to eliminate 8 percent of the nation's population. (They don't explain how this would be accomplished, but I suspect it would involve some sort of Hunger Games.) But I don't want to be accused of actively trying to undermine the United States, so I guess I have to support their whole plan.
But at least they're not proposing more cuts to federal pay and benefits. So that's something, at least.
Tags: budget cuts, deficit, fun, sequestration, The Onion
May 23rd, 2012 | Congress | Posted by Stephen Losey
closeAuthor: Stephen Losey Name: Stephen Losey
Email: slosey@atpco.com
Site:
About: See Authors Posts (684)
The Library of Congress said today it will preserve everything from a tinny 1888 recording of "Twinkle, Twinkle, Little Star" to Prince's incendiary album "Purple Rain" as part of its latest slate of entries to the National Recording Registry.
The Library each year preserves 25 recordings it feels are "cultural, artistic and/or historical treasures for generations to come." This year, a wide variety of recordings will be added, including:
Bo Diddley's songs "Bo Diddley" and "I'm A Man,"
Sugarhill Gang's "Rapper's Delight," recognized as the first hit rap song,
Booker T and the MG's "Green Onions,"
Vince Guaraldi's jazzy soundtrack to "A Charlie Brown Christmas,"
Dolly Parton's "Coat of Many Colors,"
Parliament's album "Mothership Connection,"
A May 1977 concert by the Grateful Dead, and
Donna Summer's "I Feel Love."
Thomas Edison recorded an anonymous employee singing "Twinkle Twinkle Little Star" for a talking doll. It may sound unnervingly spooky, but it is believed to be the first commercial children's recording, and possibly the first time someone was paid to sing on record. The registry also has audio of former slaves telling their life stories, Leonard Bernstein's debut performance with the New York Philharmonic, and journalist Edward R. Murrow.
The announced preservations of "I Feel Love" and "Green Onions" come not long after Summer and Donald "Duck" Dunn, bassist for Booker T and the MGs, passed away. The Associated Press reported that the Library had already chosen Summer's song weeks before she died of cancer.
But I find the government's enshrinement of the "Purple Rain" album somewhat ironic, given that its highly sexual song "Darling Nikki" led then-senator's wife and future First Lady Tipper Gore to lead a campaign against smutty rock music.
To put you in the right frame of mind for your drive home, enjoy this 70s-tastic performance of "Rapper's Delight." Ho-tel, mo-tel, Holiday Inn!
Tags: fun, Library of Congress, music
April 10th, 2012 | NASA | Posted by Stephen Losey
closeAuthor: Stephen Losey Name: Stephen Losey
Email: slosey@atpco.com
Site:
About: See Authors Posts (684)
Washingtonians will be treated to a once-in-a-lifetime sight on April 17: The Space Shuttle Discovery buzzing the nation's capital.
NASA yesterday announced that Discovery will cross over Washington and surrounding areas that day as it makes its way to its final home at the Smithsonian's Udvar-Hazy Center near Dulles Airport. If you're anywhere near its flight path, expect to get a good look — the Boeing 747 carrying Discovery will only be 1,500 feet off the ground at times. (The Hill points out that the Washington Monument is roughly 555 feet high, to give you a frame of reference.)
The exact flight path hasn't been set yet, but NASA plans to fly it by the National Mall, Reagan National Airport, National Harbor, and the Udvar-Hazy Center before landing at Dulles.
So if you're in or around Washington next Tuesday, get your cameras ready and expect all work to grind to a halt between 10 and 11 a.m. It'll undoubtedly be something to see.
Tags: fun, Smithsonian, Space Shuttle
February 22nd, 2012 | White House | Posted by Stephen Losey
closeAuthor: Stephen Losey Name: Stephen Losey
Email: slosey@atpco.com
Site:
About: See Authors Posts (684)
Barack Obama may be angling for a second career in rhythm and blues (if this whole "leader-of-the-free-world" thing doesn't pan out). Last night, he took the mic at the White House's all-star blues tribute night and sang a chorus of "Sweet Home Chicago" with BB King.
The AP said that during the finale, Mick Jagger held the mic out "almost by way of command," and Obama evidently couldn't resist. Blues guitarist Buddy Guy also pushed Obama by pointing out that he sang a line from "Let's Stay Together" last month at an Apollo Theater fundraiser, and said, "You gotta keep it up."
Besides King, Guy and Jagger, the White House hosted New Orleans musician Trombone Shorty, singers Shemekia Copeland and Susan Tedeschi, and guitarists Jeff Beck, Keb Mo, Gary Clark Jr., Derek Trucks and Warren Haynes. Booker T. Jones of Booker T. and the MGs was the bandleader.
Check out some clips — including Obama's turn in the spotlight — below. The entire concert will be aired on PBS Feb. 27.
Tags: Barack Obama, fun, music
February 9th, 2012 | White House | Posted by Stephen Losey
closeAuthor: Stephen Losey Name: Stephen Losey
Email: slosey@atpco.com
Site:
About: See Authors Posts (684)
Politico's Mike Allen scores a scoop today on the Obama campaign's playlist — music to be played at rallies and other reelection events. Most of it would make a really good Spotify playlist*, and it contains a mix of classic soul music (including, of course, "Let's Stay Together") and indie-ish rock such as Arcade Fire, Wilco and Florence + the Machine.
But I heard a record scratch sound in my head when I came across not one, but two songs by Darius Rucker. Really? Hootie? (We'll see if Obama blames that one on Axelrod.)
After the jump, you can find the full list and a few of the choicer cuts.
* EDIT: I'll be danged, it is a Spotify playlist.
October 31st, 2011 | Workplace | Posted by Stephen Losey
closeAuthor: Stephen Losey Name: Stephen Losey
Email: slosey@atpco.com
Site:
About: See Authors Posts (684)
Dressing up in silly and sometimes-outrageous costumes is part of the fun of Halloween. But the federal employment law firm Tully Rinckey today reminds feds not to let things get too out of hand when suiting up for the office costume party. Feds who go for shock value with their costumes could end up jeopardizing their careers, said attorney John Mahoney:
In an effort to have the best costume, many people get pretty risque or even insensitive with their choice of garb. As explosive and instant as social media has gotten, these photos taken at such parties can be published online in a matter of seconds. Federal employees must be especially careful because they can be, and most often times are, charged with conduct unbecoming of a federal employee. The charge is very broad and supervisors love to use it because it's easy to prove.
Which means if you act the fool at the party, your boss is likely to choose someone else for that next promotion — or could even get you fired if you step too far out of line.
It's happened several times in recent years. An offensive costume almost killed former Immigration and Customs Enforcement head Julie Myers' confirmation, even though she wasn't wearing it. (At an ICE Halloween party in 2007, an employee dressed in a black-and-white striped prison jumpsuit, wore a dreadlocked wig and darkened his skin to look black. Myers was one of three judges who dubbed his costume "most original" and posed for a picture with him. Myers' nomination was quickly put on hold when the photo leaked, but the Senate soon confirmed her.)
And just last week, photos surfaced from the 2010 Halloween party of a major "foreclosure mill" law firm that showed employees dressed up like homeless people or foreclosed homeowners. The law firm of Steven L. Baum denied that its employees dress up in a way that mocks people who have lost their homes, but the pictures sparked outrage toward the firm across the internet.
So if your costume is likely to be featured on one of those "We're a culture, not a costume" posters, you may want to rethink it — or at least not wear it to the office.
October 10th, 2011 | Defense | Posted by Stephen Losey
closeAuthor: Stephen Losey Name: Stephen Losey
Email: slosey@atpco.com
Site:
About: See Authors Posts (684)
Here's one way to get the press out to your new records storage facility: Promise them peeks at the military personnel files of Army Gen. George S. Patton, Elvis Presley, and Jimi Hendrix.
The National Archives and Records Administration on Oct. 15 will dedicate its new National Personnel Records Center in St. Louis, Mo., which will house more than 100 million files on veterans and former civil servants. Two days before that, they're inviting reporters to view the facilities, preservation labs where they restore documents — and celebrities' service records.
Besides Old Blood and Guts, Elvis and Hendrix, the Archives plan to display files on Beat Generation novelist Jack Kerouac, Brooklyn Dodger Jackie Robinson, and Roots author Alex Haley.
Maybe something in Hendrix's file will settle the debate over why he was quickly discharged from the Army. Did the paratrooper-in-training break his ankle — as Hendrix often claimed — was he a lousy soldier, or did he feign homosexuality to get booted and begin his musical career, as biographer Charles Cross maintains?
Tags: fun, history, music, National Archives and Records Administration
July 20th, 2011 | White House | Posted by Stephen Losey
closeAuthor: Stephen Losey Name: Stephen Losey
Email: slosey@atpco.com
Site:
About: See Authors Posts (684)
The never-ending debt ceiling debate appears to be making White House Press Secretary Jay Carney punchy. Here's how he began this afternoon's press conference:
CARNEY: Last night, the President called Senate Majority Leader Reid, Speaker Boehner, Senate Minority Leader Mitch Mitchell, and House Minority Leader Pelosi to discuss progress we are making — Mitch McConnell, sorry — Mitch Mitchell, in addition to being a great drummer for Jimi Hendrix, is also a guitarist in Guided by Voices — (laughter) — a different Mitch Mitchell.  (Laughter.)

Q: Whoa!

CARNEY:  It just — let's motor on here.

Q: I didn't know the President was a fan of Guided by Voices.

CARNEY:  I'm working on him.
This exchange comes two weeks after Carney ended a semantic debate over "cutting" vs. "slashing" entitlements by citing Guns 'N Roses guitarist Slash. Which proves just how big of a rock geek Jay Carney is (although I should probably not throw stones in that particular glass house).
In honor of Carney's hipsterish flub — and to help him expose the President to the joys of late-90s indie rock — here is Guided By Voices' "Teenage FBI." (Yes, I know this song was recorded after Mitch Mitchell left GBV. I'm posting it anyway because it's got FBI in its name, which gives it a federal angle.)
Tags: fun, Mitch McConnell, music, seriously?, White House