Federal Times Blogs
January 20th, 2014 | Postal Service Postal Service | Posted by Sean Reilly
closeAuthor: Sean Reilly Name: Sean Reilly
Email: sreilly@atpco.com
Site:
About: See Authors Posts (428)
As FedLine recently reported, official U.S. Postal Service statistics showed that the career employee headcount fell in almost all segments of its workforce from 2009 through 2013, with USPS headquarters being the one exception. FedLine asked the Postal Service for comment on that point on Jan. 3; the agency responded this past Friday. Here is the full statement provided by USPS spokeswoman Patricia Licata; it has also been added to the original FedLine post.
"The Postal Service reductions in career employees were equally felt across both management and craft ranks. While the specific headquarters number has increased slightly, it cannot be viewed in isolation. Efficient management is about effectively allocating resources, and throughout this period, we have eliminated, shifted, streamlined and consolidated work across various functions, including human resources, customer relations, operations and finance, and across various levels, including local, district, area and headquarters.
"For example, the centralization of HR transactional work from the local and district level to the HQ level through an HR shared service center resulted in cost savings and operational efficiencies. Additionally, we have in-sourced work once performed by contractors in the form of three call centers, which has improved our customer service. Steps have been taken within the management ranks as in the craft ranks to efficiently allocate resources and cut costs while maintaining the highest level of service and customer satisfaction.
"Based on our integrated management approach, the appropriate way to view these career reductions is to look at the headquarters, headquarters field support, inspection service, area offices, and professional administration and technical personnel in total, which has been reduced by 17% over this period. The second level of management, including postmaster/installation heads and supervisors/managers was reduced by 21% over this period. In total, the management ranks over this period had a 21% reduction, which is commensurate with overall craft reductions."
February 22nd, 2013 | Postal Service | Posted by Stephen Losey
closeAuthor: Stephen Losey Name: Stephen Losey
Email: slosey@atpco.com
Site:
About: See Authors Posts (684)
Welcome to a new ongoing feature here at FedLine: Silver Screen Feds! Your trusty FedLine bloggers don't just breathe federal government news day in and day out. We're also die-hard pop culture geeks, and nothing entertains us more than seeing how federal employees are portrayed on television and in film.
Hollywood's depiction of feds runs the gamut — from dashing heroes to hissable villains, from incompetent comic relief to self-sacrificing martyrs. In this series, we're going to take a lighthearted look at the Best and Worst feds in television and movie history. Every Friday, we'll profile two characters — one depicting the best federal employees have to offer, and one not-so-great fictional fed. We may even focus on a few who blur the line between good and bad.
And we'd like to hear from you. E-mail FedLine bloggers Stephen Losey or Andy Medici with your favorite feds from film or television.
For this first entry, Andy takes a look at the postal workers who save the day in the 1947 classic "Miracle on 34th Street." And Stephen examines the tragic flaws that bring down the Environmental Protection Agency's Walter Peck in 1984′s "Ghostbusters."
Tags: Friday Fun, Silver Screen Feds
December 19th, 2012 | Postal Service | Posted by Stephen Losey
closeAuthor: Stephen Losey Name: Stephen Losey
Email: slosey@atpco.com
Site:
About: See Authors Posts (684)
Say what you will about the troubled U.S. Postal Service: It's still the best way to get a priceless notebook to an adventuring archaeologist and out of the hands of the Nazis.
That's what the University of Chicago discovered last week when it received a mysterious manila envelope with what appeared to be Egyptian stamps addressed to one Henry Walton Jones Jr. The only problem: there is no Henry Walton Jones Jr. on the faculty of U of Chicago. Staffers at Rosenwald Hall, where the package was delivered, shrugged and tossed it to a student to figure out where to deliver it.
The mystery deepened when the student realized Henry Jones Jr. was none other than Indiana Jones: Professor of archaeology, expert on the occult, and … how does one say it … obtainer of rare antiquities. It just got better from there. The university staff opened up the package and found it contained an elaborately handmade replica journal from Professor Abner Ravenwood, detailing his hunt for the Ark of the Covenant (as seen in the 1981 film Raiders of the Lost Ark). The dusty, weathered journal also had postcards, 1930s-era replica money, and photographs of Abner's daughter Marion Ravenwood.
The university was stumped. Who would handmake such an intricately detailed item, and then mail it to a fictional character at a real university? Was it a Hollywood promotional stunt? A joke gift from one professor to another that got diverted in the university's mail system? Or, the university theorized, was it from an applicant who wanted to get noticed? The admissions office posted photos of the package on its Tumblr account Dec. 13, and geek websites around the world quickly spread the word.
But Monday, the university announced the mystery was solved. A man from Guam named Paul has a side business selling replica Indiana Jones props on eBay, and intended to send the package to a buyer in Italy. The Indy package fell out of its outer envelope — which was properly addressed to the Italian buyer — in a Postal Service processing facility in Honolulu, and ended up in the lost and found pile. A postal employee evidently thought the phony Egyptian stamps were legitimate and appeared canceled, so he or she handwrote the ZIP code for Chicago on the envelope and sent it on its way. (The Postal Service may want to beef up its employees' counterfeit-spotting training.)
The university tracked Paul down and he confirmed Saturday that he sent the package. The next day, Paul got a letter from the Postal Service telling him they found his empty outer envelope and that its contents had apparently been lost.
Paul told the university to keep the journal, and he sent the Italian buyer another one. The university said it plans to put the journal on display in its Oriental Institute, along with information about the real-life archaeologists (including two from U of Chicago) who inspired Indy's creation.
I'm sure they'll have top men working on it. Top … men …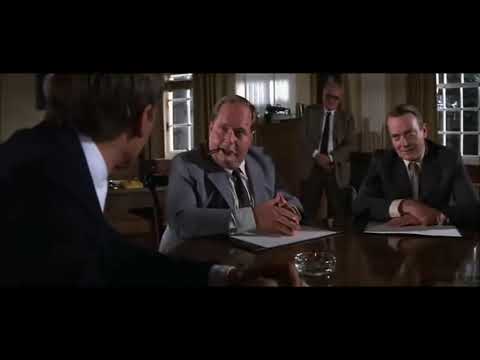 Tags: fun, Indiana Jones, movies, Postal Service
May 24th, 2012 | Postal Service | Posted by Sean Reilly
closeAuthor: Sean Reilly Name: Sean Reilly
Email: sreilly@atpco.com
Site:
About: See Authors Posts (428)
It's official: The U.S. Postal Service is dangling more employee buyouts.
The buyouts, available to most mail handlers, will amount to $15,000 total, payable in separate $7,500 installments this December and December 2013, according to a Thursday bulletin on a Postal Service web site. With a few exceptions, all career employees covered by the Postal Service's national agreement with the National Postal Mail Handlers Union are eligible, the bulletin says. Full-time employees wanting to sign up must do so by July 2, and agree to leave or retire by Aug. 31. Part-time career mail handlers are eligible on a pro-rated basis tied to the number of hours worked in the preceding year. Part-timers have until July 16 to make a decision, but must also be out the door by the end of August.
A USPS spokesman could not be reached for comment Thursday night on how many employees would be eligible in all. Union President John Hegarty was also not available.  Last year, the NPMHU reported almost 39,000 regular members, according to a filing with the Labor Department.
The deal with the Postal Service "is intended to provide a financial cushion, and added peace of mind" for mail handlers wanting to move on, the NPMHU said in a separate statement on its web site.  At the American Postal Workers Union, which also represents some plant employees, a spokeswoman said earlier Thursday that the Postal Service had so far not extended a formal buyout offer for its members.
Confirmation of the new agreement with the mail handlers union comes a week after USPS executives said they would proceed with the closing or consolidation of 48 mail processing plants this summer as the first step in a historic downsizing that will eventually shrink the plant network by half and eliminate 28,000 jobs. The troubled mail carrier, which lost $6.5 billion in the first six months of fiscal 2012, is eager to cut costs by enticing workers to leave voluntarily. Earlier this month, the Postal Service offered $20,000 buyouts to some 21,000 postmasters under a separate plan to trim operating expenses at 13,000 post offices.
In 2009, the Postal Service had extended $15,000 incentives to employees represented by the NPMHU and the postal workers union in hopes of encouraging some 30,000 to leave. In that case, the payments were split into $10,000 the first year and $5,000 the second. Among workers not eligible for this latest offer are those on probation, along with any who are transferring to another federal agency, according to the Postal Service.
Federal Times had previously reported that buyouts were coming, but USPS officials refused last week to provide confirmation.
Tags: American Postal Workers Union, John Hegarty, National Postal Mail Handlers Union
May 9th, 2012 | Postal Service | Posted by Sean Reilly
closeAuthor: Sean Reilly Name: Sean Reilly
Email: sreilly@atpco.com
Site:
About: See Authors Posts (428)
U.S. Postal Service leaders gave members of Congress some of what they wanted with today's announcement that widespread post office closures are off the table. But what about plans to shutter or consolidate almost half of some 460 mail processing plants?
Wait until next Thursday for word on that, Postmaster General Pat Donahoe said at a news conference this morning. That's two days after the Postal Service's voluntary freeze on any plant closings expires. Although many lawmakers want that moratorium to be extended, the Postal Service will go forward, Donahoe said in a brief interview after the conference.
Although no wholesale closures are immediately in the works, "we'll have some consolidations in the summer, the majority after the first of the year." Donahoe said. "From a fiscally responsible standpoint, we have to move ahead on this. We've lost too much [mail] volume and we have to address the infrastructure."
The final plans, though, are still being hammered out, said Donahoe, who declined to say whether the Postal Service will offer buyouts or early retirement incentives to processing plant workers. The agency  has scheduled an announcement for next Thursday, May 17.
Tomorrow, incidentally, the Postal Service will reveal its second quarter financial results covering the three-month period from January through March. Both operating revenues and expenses will show a little improvement, Donahoe said, "but we're still losing volume."
Tags: Pat Donahoe, Postmaster General
April 16th, 2012 | Postal Service Postal Service | Posted by Sean Reilly
closeAuthor: Sean Reilly Name: Sean Reilly
Email: sreilly@atpco.com
Site:
About: See Authors Posts (428)
Even if fewer people mail their income tax returns in this era of electronic everything, plenty of last-minute filers will likely be showing up at post offices today to meet the IRS' deadline. Two unions plan to use the opportunity to press their case against proposed U.S. Postal Service cutbacks.
The American Postal Workers Union and the National Postal Mail Handlers Union are teaming up to do "informational leafleting" at numerous post offices around the country, particularly those that draw media coverage because they stay open late.
"We're trying to just educate the public as to what would happen to the Postal Service if Congress doesn't act," NPMHU President John Hegarty said in a phone interview Monday.
In an apparent coincidence, the Senate will again try today to take up a bill that—as originally proposed—would let the Postal Service tap surplus pension contributions to pay for buyouts and early retirement incentives for up to 100,000 USPS employees. A procedural vote to move forward is set for 11:10 a.m. Washington time. Sen. Joe Lieberman, I-Conn., and the bill's other sponsors will need 60 votes to prevail; a first try last month garnered only 51. If they prevail in this round, they are expected to proceed with an amended bill that could be quite different from the original measure.
The Postal Service, which has lost almost $14 billion in the last two years, says it has to close post offices, slash the number of mail processing plants and end most Saturday delivery under a long-term plan to regain profitability. But postal unions say the cutbacks would "inflict long-term damage to the nation's mail system," according to a copy of the leaflet to be distributed tomorrow.
[Post updated at 9:14 a.m. Tuesday to note Senate vote this morning.]]
Tags: American Postal Workers Union, John Hegarty, National Postal Mail Handlers Union
January 20th, 2012 | Postal Service Postal Service | Posted by Sean Reilly
closeAuthor: Sean Reilly Name: Sean Reilly
Email: sreilly@atpco.com
Site:
About: See Authors Posts (428)
This probably comes as a surprise to just about no one, but an impasse was officially declared today in contract talks between the U.S. Postal Service and two unions: the National Association of Letter Carriers and the National Postal Mail Handlers Union.  The next step will presumably be mediation or binding arbitration.
The impasse comes two months after prior contracts with both unions officially expired Nov. 20. All sides kept talking after that through two extensions,  but could not agree on another extension to keep negotiations alive past today.  The parties "currently are discussing how they will proceed," USPS spokesman Mark Saunders said in a news release. "The existing contracts will be followed until terms of a new contract are resolved."
The Postal Service is already in arbitration with the National Rural Letter Carriers' Association. Members of its fourth union, the American Postal Workers Union, ratified a new contract last year that will run until May 2015.
No official word on what triggered today's breakdown, but the Postal Service has made no secret of its desire for cost-cutting concessions, at least some of which labor was bound to resist. In  a news release, NALC President Fredric Rolando said it was the Postal Service's decision to end negotiations.  Calling the decision a disappointment, Rolando said the union "will pursue a negotiated agreement through mediation and prepare to vigorously defend our members in  interest arbitration, if it reaches that step."
Tags: American Postal Workers Union, National Association of Letter Carriers, National Postal Mail Handlers Union, National Rural Letter Carriers Association
September 16th, 2011 | Postal Service | Posted by Stephen Losey
closeAuthor: Stephen Losey Name: Stephen Losey
Email: slosey@atpco.com
Site:
About: See Authors Posts (684)
Stephen Colbert summed up the dilemma facing the U.S. Postal Service beautifully in this Wednesday night segment: "The survival of the Postal Service depends on swift congressional action … goodbye."
Besides laying into Ben Franklin and the Forever Stamp, Colbert also announced his own line of custom stamps tweaking the Postal Service. (Though some in the agency would probably call it kicking them while they're down.)
One talking head in the first video lets loose with the head-slapping inaccuracy that the Postal Service is funded with taxpayer dollars (its money actually comes from stamp revenue and other products it sells). But the second video — featuring an interview with former letter carrier and author Phil Rubio — is informative, and Rubio delivers a thoughtful defense of the Postal Service's universal service mandate.
Tags: bankruptcy, Friday Fun, laugh so you don't cry, Stephen Colbert
September 9th, 2011 | Postal Service | Posted by Stephen Losey
closeAuthor: Stephen Losey Name: Stephen Losey
Email: slosey@atpco.com
Site:
About: See Authors Posts (684)
Forget "neither snow, nor rain, nor gloom of night." Conan O'Brien on Wednesday unveiled a blackly comic new motto for the flailing U.S. Postal Service — one suitable for its current financial death spiral:
500
Tags: Conan O'Brien, Friday Fun, US Postal Service
July 25th, 2011 | Postal Service Postal Service | Posted by Sean Reilly
closeAuthor: Sean Reilly Name: Sean Reilly
Email: sreilly@atpco.com
Site:
About: See Authors Posts (428)
Lest anyone's forgotten, today's the day that the U.S. Postal Service kicks off its biggest campaign to close post offices since . . . the last one, which quickly flamed out two years ago.
At a 10 a.m. news conference, Postmaster General Patrick Donahoe is expected to release a list of more than 3,600 post offices that could be shuttered after a newly created review process. (That list is supposed to be up on the Postal Service's web site at 10:30 a.m.) On Wednesday, the agency will ask the Postal Regulatory Commission to formally weigh in on its plans, according to the National Association of Postmasters of the United States, one of two postmaster groups already fighting the possible changes.
If this all sounds familiar, that's because in 2009 the Postal Service started a review of some 3,200 post offices, which was then winnowed to 1,000 facilities that merited further study.  But the backlash from the public and members of Congress was fierce.  Out of almost 32,000 post offices, the agency is now in the process of shutting down about 140 (or roughly .4 percent of the total) under the initiative.
Since 2009, the Postal Service's financial plight has worsened and Donahoe has replaced John Potter as postmaster general.  For anyone handicapping how successful this latest streamlining attempt will be, the question is what, if anything, has otherwise changed.