March 15th, 2013 | Air Force Pay & Benefits | Posted by Sean Reilly
closeAuthor: Sean Reilly Name: Sean Reilly
Email: sreilly@atpco.com
Site:
About: See Authors Posts (326)
About 400 civilian employees will be leaving Robins Air Force Base in the latest of  a series of early-out offers, according to a news release today. The package, unveiled last month, combined an early retirement option with a buyout worth up to $25,000. The 403 workers at the Georgia installation who ultimately accepted must be off the payroll by the end of next month.
The base, an Air Force logistics hub about 100 miles from Atlanta, employs some 15,000 civilians, spokesman David Donato said in a phone interview. This early-out round is the fourth since 2011; a total of 680 employees took advantage of the other three. No more are planned "at this time," Donato said.
The reason for the latest downsizing "was to better align the complex workforce with the incoming workload," Stacy Wood, a human resource specialist, said in the release. "As our workload has decreased, the workforce needed to be shaped so it's the right size to match the workload."  The across-the-board budget cuts known as the sequester were not a factor, he added.
October 18th, 2012 | Air Force | Posted by Andy Medici
closeAuthor: Andy Medici Name: Andy Medici
Email: amedici@federaltimes.com
Site:
About: See Authors Posts (119)
For those of you who follow environmental initiatives, the Air Force has been on a recycling kick recently. Whether its recycling scrap metal or trying to reduce waste by using compostable silverware, the Air Force is trying to cut down on as much garbage as it can.
And now it has a mascot for its efforts.
CHUCK-IT, the recycling mascot, targets children between the ages of 5 and 12 and is the latest addition to the "Win the War Against Waste" tool kit — an outreach campaign developed to support the Air Force's worldwide environmental objectives for solid waste management.
More quotes:
The CHUCK-IT mascot targets children but has appeal for those of all ages, said Nancy Carper, AFCEC's integrated solid waste management specialist.

"Children often get stuck taking out the trash and recycling, so CHUCK-IT brings some fun to this not-so-fun chore," she said.

The tool kit provides Air Force installations with outreach materials to help keep their campaigns fresh as they move toward achieving higher levels of waste diversion, Carper said.
I don't have much more to add, except that I eagerly await the comic book and cartoon tie-in that will inevitably follow.
May 8th, 2012 | Air Force Defense Unions | Posted by Blair Tomlinson
closeAuthor: Blair Tomlinson Name:
Email: btomlinson@atpco.com
Site:
About: See Authors Posts (10)
As an Army brat, Octavia Hall has always been around public service. She spent most of her life in Germany bouncing around several bases. Hall said it was both her family and her community who encouraged her to serve.
"When I went out to the bus stop, I remember the soldiers coming over to talk to us about going to school, getting a good education, asking about our career goals. They contributed a lot to my wanting to serve," Hall said.
As military families do, Hall's family moved again, this time to Maryland. In high school she was active in cheerleading and a singing-show group she compared to the hit show Glee.
When graduation approached, Hall wasn't interested in military service, but she knew there was a place for her on the civilian side. After receiving her diploma from La Plata High School, she was hired as a resource adviser at Joint Base Andrews. Hall helped families with child-care needs, career development courses and dual military spouses dealing with deployments.
"It's always been instilled in me to help others in need," Hall said.
Hall's job at Andrews led her to her current position as the president of  Local 1401 of the American Federation of Government Employees.
Listen to Hall share her views on public service:
Tags: AFGE, American Federation of Government Employees, Octavia Hall, public service
January 31st, 2012 | Air Force | Posted by Stephen Losey
closeAuthor: Stephen Losey Name: Stephen Losey
Email: slosey@atpco.com
Site:
About: See Authors Posts (679)
Are you at the Air Force, and thinking you might want to take the buyout or early out offered earlier this month? Better get moving. Friday is the last day for eligible employees to apply.
The Air Force hopes 4,500 civilians will apply for this second round of buyouts and early outs. Those who are accepted have to retire by April 30.
December 18th, 2010 | Air Force Defense White House | Posted by militaryonline
closeAuthor: militaryonline Name:
Email: militaryonline@atpco.com
Site:
About: See Authors Posts (2)
The Senate on Saturday repealed the long-standing "don't ask, don't tell" policy, which prohibited openly gay men and women from serving in the military. The final vote was 65-31 in favor of repeal.
The bill now goes to President Obama, who is expected to sign it next week.
View our sister websites, including ArmyTimes.com, for more coverage.
February 10th, 2010 | Air Force Defense | Posted by Tim Kauffman
closeAuthor: Tim Kauffman Name: Tim Kauffman
Email: tkauffman@atpco.com
Site:
About: See Authors Posts (104)
The Air Force pulled a recruitment ad off its website after the rock duo The White Stripes threatened to sue the agency for using one of its songs without permission.
The ad, which aired during Sunday's Super Bowl, included an instrumental version of the Detroit band's popular song, "Fell in Love with a Girl." According to a statement posted on the band's website, the song was re-recorded and used without permission. The band said it would be forced to take action to stop the ad if it wasn't removed.
The band took particular issue with its song being used to help recruit airmen to fight in a "war that we do not support."
The White Stripes support this nation's military, at home and during times when our country needs and depends on them. We simply don't want to be a cog in the wheel of the current conflict, and hope for a safe and speedy return home for our troops.
The band posted a clip to its song and a link to the Air Force ad, but the ad has since been removed from the Air Force website.
At the risk of further upsetting the band, we're posting the official video below.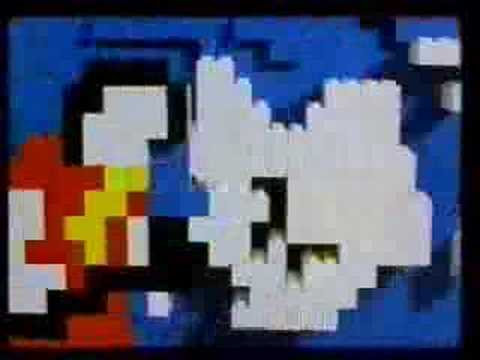 Tags: recruitment ad
April 27th, 2009 | Air Force Defense White House | Posted by Steve Watkins
closeAuthor: Steve Watkins Name: Steve Watkins
Email: swatkins@atpco.com
Site:
About: See Authors Posts (240)
The Air Force likely will have some explaining to do following this particularly poorly thought-out photo op, as reported by the Wall Street Journal.
Seems the Air Force thought it was a good idea to have a Boeing 747 fly very low around Manhattan while being escorted by an F-16. Apparently, the FAA and the New York City Police Department were told of the stunt, but no one warned the public. Understandably, more than a few New Yorkers made for the exits, as reported by WSJ:
The low-flying 747 sent workers worried about a repeat of the Sept. 11, 2001, terrorist attacks fleeing their offices in the New York City area.Traders bolted from the floor of the New York Mercantile Exchange after seeing the jets. The exchange, which sits on the east bank of the Hudson River in Lower Manhattan and is blocks from the site of the terrorist-destroyed World Trade Center, didn't order an evacuation.
People trading oil, natural gas and other commodities on the Nymex floor apparently took no chances. A Nymex security official was "literally standing, holding his hands up in a calming gesture. Guys were running right past him," said Pete Donovan, a vice president at Vantage Trading in the crude-futures ring. …
Construction workers fled the 43-story headquarters for Goldman Sachs Group Inc., currently under construction across the street from the trade center site. The workers later returned to the job.
In the end, there certainly were many photos taken, including these that were posted on the WSJ Web site.
Tags: Add new tag, Air Force, White House