Federal Times Blogs
May 15th, 2014 | Congress Defense Uncategorized | Posted by Andy Medici
closeAuthor: Andy Medici Name: Andy Medici
Email: amedici@federaltimes.com
Site:
About: See Authors Posts (169)
On May 8, the House Armed Services Committee voted on the National Defense Authorization Act of 2015 – about 15 minutes after midnight. The committee voted on hundreds of amendments and debated the legislation for more than 12 hours before finally passing it.
You have probably heard some of the highlights of whats in the bill, but here is a longer list of stuff that made it in that you might not have heard about.
Now remember, the bill still needs to be voted on by the full House and then by the Senate, so there are still changes that can happen. But as of right now, these items are in the legislation.
1. An extension of a spending cap on contract services through fiscal 2015 – which prevents the Defense Department from cutting civilian employees and transferring the work to contractors, according to amendment sponsor Rep. Colleen Hanabusa, R-Hawaii. The NDAA caps spending on contract services at fiscal 2010 levels.
2. Another provision forces DoD  to eliminate any unauthorized personal services and contracts for any inherently governmental functions and reduce the spending on contractors for work close to being inherently governmental to "the maximum extent practicable."
3. A prohibition on DoD changing what can be sold in base exchanges and commissaries. Many lawmakers have proposed cuts to the commissary budget while others have pushed to limit sales of various items.
4 A rule requiring DoD to determine which of its workforces – military, civilian or contractor – would be most cost-effective when determining work assignments for non-critical mission areas.
5. The extension of a pilot program that allows whistleblowers to appeal cases from the Merit Systems Protection Board to any circuit court – instead of being restricted to the federal circuit court – for three more years.
6. The Defense Department would be exempt from energy efficiency measures and metering efforts identified in the Energy Independence and Security Act of 2007. Currently DoD must reduce energy use in its domestic facilities and encourage energy efficiency efforts.
7. DoD cannot build a biofuel facility without Congressional approval. Some lawmakers are concerned DoD plans to purchase or refurbish a biofuel facility.
8. DoD must report on how much it costs to transport members of Congress on trips outside the United States.
9. A prohibition for DoD against purchasing biofuels except for testing purposes until the price per gallon is the same as traditional fuel. The Navy has been pushing biofuels as an environmentally friendly alternative to traditional fuel.
10. The NDAA reduces the number of enlisted aides that support general officers. Right now they are limited to 300, but the bill would reduce that number to 244.
11. The NDAA was actually renamed the "Howard P. 'Buck' McKeon National Defense Authorization Act for Fiscal year 2015″ after the chairman of the House Armed Services Committee, who is stepping down at the end of the year.
Tags: biofuel, commissary, Defense Department, Pentagon, whistleblower
January 20th, 2014 | Defense | Posted by Sean Reilly
closeAuthor: Sean Reilly Name: Sean Reilly
Email: sreilly@atpco.com
Site:
About: See Authors Posts (428)
Irony alert: In its quest to improve management of its finances, the Navy is having trouble managing the contractors who have received tens of millions of dollars to help the service meet congressionally imposed "audit-readiness" deadlines.
That's the takeaway from a newly released review by the Defense Department's inspector general. One finding: The Navy's Fleet Logistics Center office in Philadelphia spent $12.6 million on two task orders, "but did not adequately track whether the contractor met the requirements."
The report highlights other shortcomings in how Navy employees oversaw the contracting work, including failing to devise quality assurance plans for some task orders and not recording when "deliverables" were turned in. The findings appear to have gotten no serious argument from either Naval Supply Systems Command—which includes the Fleet Logistics Center—or the Navy's Office of Financial Operations, which agreed to make improvements.
The IG review also serves as a reminder that there is some serious taxpayer money involved in meeting the audit-readiness mandate.  As of the end of fiscal 2012, the Navy had obligated about $123.3 million worth of contracts to four heavyweights of the consulting world—Accenture, Booz Allen Hamilton, Deloitte and KPMG—with almost $51 million spent. The review does not say which firm's task orders did not get adequate oversight.
By law, the services and the Defense Department are supposed to have auditable financial statements in place by September 2017. While the Marine Corps recently received a clean opinion on its fiscal year 2012 schedule of budgetary activity, the Navy's general fund financial statements for both FY12 and FY 2013 were—once again—unauditable, according to a separate review.
Tags: Accenture, Booz Allen Hamilton, Defense Department Inspector General, Deloitte, KPMG, Marine Corps, Navy
January 3rd, 2014 | Defense | Posted by Andy Medici
closeAuthor: Andy Medici Name: Andy Medici
Email: amedici@federaltimes.com
Site:
About: See Authors Posts (169)
At the end of the day even the combined military might of the United States could not stand up to the relentless onslaught of cute, adorable sea otters.
What on earth am I talking about? Just a few paragraphs in a 1,100 page bill.
On June 14 the House passed their version of the National Defense Authorization Act which – among many other provisions – weakened some of the protections afforded to sea otters near several Navy installations, including Naval Base Ventura County and Naval Base Coronado in southern California.
The legislation would have designated some of the coastal waters there the "Southern Sea Otter Military Readiness Area" and would have loosened laws regarding accidental deaths of sea otters because of Navy activities. Environmental groups had pushed hard to remove the language from the legislation.
The Interior Secretary would have been given the power to terminate the program if she determined that military activities were preventing the government from returning the sea otter population to sustainable levels.
But the version of the NDAA that emerged from a conference committee between the House and the Senate lacked that provision, which means those new rules will not go into effect.
Score one for the sea otters.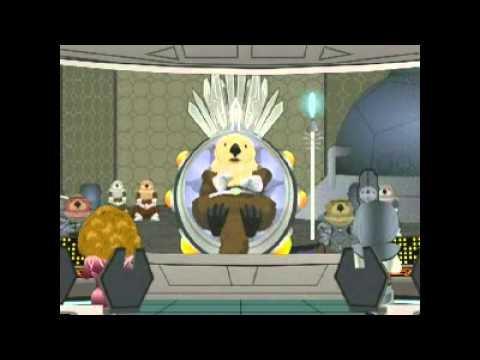 I will update as I get more information on the internal machinations of how the Sea Otter provisions were dropped form this legislation.
November 29th, 2013 | Defense Information Technology | Posted by Nicole Johnson
closeAuthor: Nicole Johnson Name: Nicole Johnson
Email: njohnson@federaltimes.com
Site:
About: See Authors Posts (220)
The military services have been directed to include funding for the Joint Information Environment in their 2015 budgets, according to a Pentagon official.
Defense Department Chief Information Officer Teri Takai said she is working with DoD acquisition officials to figure out how JIE funding should be characterized in the services' budgets, and how to manage JIE implementation plans and ensure future programs align with JIE engineering specifications, the American Forces Press Service reported earlier this month.
DoD would not provide more details on the budget guidance issued by Deputy Defense Secretary Ashton Carter. "The direction by the Secretary of Defense was given in the department's formal guidance, which remains classified," DoD spokesman Lt. Col. Damien Pickart said in a statement.
JIE is a massive restructuring of DoD information technology, which will include consolidating and standardizing disparate networks and systems and providing more enterprise IT services. Read more here.
Tags: JIE, Teri Takai
November 15th, 2013 | Defense Information Technology | Posted by Nicole Johnson
closeAuthor: Nicole Johnson Name: Nicole Johnson
Email: njohnson@federaltimes.com
Site:
About: See Authors Posts (220)
The Defense Department is rolling out training for end users and systems administrators on how to operate its new mobile-device management software.
Enterprise mobile security firm PaRaBaL is designing, building and delivering the training for all of DoD, said CEO Peter Coddington. "On this contract, our task is to make sure that all the DISA or DoD employees that will use the solution are fully versed and trained," he said.
The small-business firm is a subcontractor to Bethesda, Md., technology company DMI, which was awarded a potential $16 million, three-year contract in June for mobile application store services and an MDM solution to centrally manage DoD smartphones and tablet computers.
Coddington couldn't say how many users have been or will be trained other than noting, "we are well along in the process." A performance work statement on fbo.gov, said the MDM software will be designed to support at least 162,500 devices, with the potential of 262,500 mobile devices by the end of the contract.
For DoD components that use DISA's mobile services, users will learn how to activate the management solution on their devices and how to safely operate devices according to security guidelines, said Coddington, who declined to provide further details on the contract. Systems administrators will learn how to use the MDM solution.
The four-year-old company is also working with one of the military services to test software code used for developing mobile apps.
Tags: DISA, mobile device managment, mobility, PaRaBaL, training
November 4th, 2013 | 2009 Budget 2010 Budget 2011 Budget Defense | Posted by Sean Reilly
closeAuthor: Sean Reilly Name: Sean Reilly
Email: sreilly@atpco.com
Site:
About: See Authors Posts (428)
The linguistic origins of the word "golf" are lost to time. But for 21st century feds, the game often just means trouble.
The latest evidence: Stephen Calvery, head of the Defense Force Protection Agency, gets an unfavorable write-up by the Defense Department's inspector general for giving employees administrative leave to participate in the agency's 2009 and 2010 golf tournaments.
Under the rules, such leave is allowable only if it benefits the agency's mission, furthers a particular DoD function or has "a government-wide recognized and sanctioned purpose," according to a redacted copy of the report posted today on the IG's website.
"DoD regulations do not list a golf tournament as a common situation in which agencies generally grant excused absence," the report says.
Calvery responded that the tournament was one of several team-building "esprit de corps" initiatives he had launched at the agency, which was created after 9/11 to protect the Pentagon and its workforce.
In his further defense, Calvery noted that only four employees received administrative leave to attend the 2009 tournament. After checking with lawyers, however, he required participating staff to take annual leave for the 2011 event. The IG was unmollified, citing the wrongful use of administrative leave as one of several allegations to have merit.
The IG also found that Calvery misused his position to have his office staff pick up his lunch and bring him coffee, arranged for someone (the name is blacked out, but it wasn't a DoD employee) to use the force protection agency's firing range and provided preferential hiring treatment to a subordinate.
Calvery still heads the agency, according to its website. What disciplinary action he faced, if any, is unclear. A DoD spokesman said today that he didn't know and that—if the punishment was administrative in nature-could not disclose it, anyway.
But let's take the opportunity to review a few other examples of federal employees who ran into links-related trouble, drawing on information compiled by the non-partisan Project on Government Oversight.
There was, for example, the Bureau of Land Management district manager who accepted tickets to golf tournaments from oil and gas companies. Or the Department of Homeland Security employees found to have spent tens of thousands of dollars on training at golf and tennis resorts. Or the Justice Department officials who came under fire for awarding a $500,000 grant to the World Golf Foundation.
Horseshoes, anyone?
October 10th, 2013 | 2014 Budget Defense | Posted by Sean Reilly
closeAuthor: Sean Reilly Name: Sean Reilly
Email: sreilly@atpco.com
Site:
About: See Authors Posts (428)
Good morning! As many observers predicted, the government shutdown crisis has now morphed into the will-Congress-raise-the-debt-ceiling-in-time-to-avert-a-global-financial-panic crisis. Although there are some glimmers of movement, it's less clear in what direction. If the presumption is that both stalemates will be settled together, however, that means furloughed feds will likely remain out of work through at least part of next week.
The Washington Post, for example, reports today that key congressional Republicans are showing willingness to back down from their insistence on delaying or defunding implementation of the Affordable Care Act (aka Obamacare) as the price of reopening shuttered agencies.
But with the government expecting to be unable to pay all its bills as early as next Thursday, the administration is now focused on getting GOP lawmakers to take the threat seriously, according to The Hill. Some GOP lawmakers have questioned whether a debt default would really lead to a cataclysm; at a Senate Finance Committee hearing this morning, Treasury Secretary Jack Lew blasted those arguments as "irresponsible and reckless," according to prepared testimony released in advance.
One option would be a short-term agreement to raise the debt ceiling in return for talks over broader changes to the tax code and federal benefit programs. That could include asking federal employees to contribute more to their retirement, House Budget Committee Chairman Paul Ryan, R-Wis., wrote in an opinion piece published in yesterday's Wall Street Journal (online a day earlier).
Another possibility (not mentioned in Ryan's piece, but backed by both the White House and many Republicans) would be switching to the "chained consumer price index" as the inflation gauge for calculating cost-of-living adjustments (COLAs) to federal pensions, veterans benefits and Social Security payments. There's thus far no evidence that the administration is willing to put that on the table as part of a bipartisan budget deal, but just in case, federal employee organizations and other groups held a preemptive news conference yesterday to denounce the idea.
In other news, the Defense Department announced that it's effectively outsourcing the payment of death gratuities to survivors of fallen service members to a private foundation. In a statement accompanying the announcement, Defense Secretary Chuck Hagel said he was "offended, outraged and embarrassed" that the government couldn't keep making these payments on its own. But even after passage of the Pay Our Military Act, Hagel said, "we found that we lacked the necessary authority to make these payments to the families directly."
Any major developments we've missed, particularly in regard to agency news? Let us know with an email to shutdownstories@federaltimes.com.
October 9th, 2013 | 2014 Budget CIA Defense | Posted by Sean Reilly
closeAuthor: Sean Reilly Name: Sean Reilly
Email: sreilly@atpco.com
Site:
About: See Authors Posts (428)
Good morning! For several hundred thousand federal employees, it's another day of unpaid time off with-once again—no end on the horizon as President Obama, House Republicans and Senate Democrats all remain seemingly dug into their respective positions.
There's also no immediate sign that Congress is going to give final passage to legislation that would ensure retroactive pay for furloughed feds once the shutdown ends. After Sen. John Cornyn, R-Texas, signaled objections to fast-track consideration of the back-pay bill passed by the House on Saturday, the House GOP leadership tried again yesterday, linking a separate back-pay measure to legislation that would create a bipartisan "working group" to examine spending and debt issues.
That idea immediately drew comparisons to the congressional "supercommittee," whose failure to clinch a long-term deficit reduction agreement two years ago triggered the budget sequester that took effect in March. Although the two-bill package quickly passed the Republican-run House yesterday, there's next to no chance that the Democratic-controlled Senate will take it up, particularly after the Obama administration issued a veto threat.
In other news, some CIA employees are going to back to work today, according to the announcement by the agency's director, John Brennan. Last week, James Clapper, the director of national intelligence, made waves by telling a congressional committee that some 70 percent of the intelligence community workforce was furloughed. Some of those employees have since gone back to work as part of the Defense Department recall announced Saturday. Unlike the DoD folks, who are covered by the Pay Our Military Act, the CIA staffers won't be paid until after the shutdown ends, Brennan's announcement indicates.
Any major developments we've missed, particularly in regard to agency news? Let us know with an email to shutdownstories@federaltimes.com.
October 8th, 2013 | 2014 Budget Defense Veterans Affairs | Posted by Sean Reilly
closeAuthor: Sean Reilly Name: Sean Reilly
Email: sreilly@atpco.com
Site:
About: See Authors Posts (428)
The big news today is what's not happening—i.e., there is no indication of any deal in sight to reopen the government this week. In addition, a bill to ensure back pay to hundreds of thousands of furloughed federal employees appears to be hitting a Senate slowdown. The measure, sponsored by Rep. Jim Moran, D-Va., raced through the Republican-run House on a 407-0 vote Saturday; supporters had hoped for a similar glide through the Democratic controlled-Senate.
But on Monday, Sen. John Cornyn, R-Texas, called it "premature" to move ahead with the back pay bill while Democrats were refusing to take up other House-passed measures to selectively restore funding to high-profile agencies like the Federal Emergency Management Agency, the National Institutes of Health, and the National Park Service, according to an article published on Roll Call's website.
Rather than pushing the bill quickly through the Senate, Cornyn suggested that the legislation go through the "normal legislative process," which would mean opening it up to amendments. As the Senate Minority Whip, Cornyn is number two in the Senate GOP's pecking order, so his position presumably carries some weight.
A spokesman for Senate Majority Leader Harry Reid, D-Nev., did not respond to an email asking whether Reid planned to bring the back pay bill up before the full Senate this week. A spokesman for Senate Minority Leader Mitch McConnell, R-Ky., declined comment this morning.
In other news, some 7,000 Veterans Affairs Department employees join the ranks of the furloughed today.
Overall, VA–the second largest government agency–has fared much better than most; of some 332,000 total employees, fewer than 15,000 are subject to furloughs, according to its shutdown contingency plan. Many of the 7,000 sent home today work in regional offices that will now be closed. Something else to keep an eye on is the possibility that–should the shutdown continue into the second half of October–VA benefit checks could be delayed, including payments for disability compensation and GI Bill living stipends, according to the department.
Anything we're missing in regard to major developments or agency responses to the shutdown? Send us a note at shutdownstories@federaltimes.com
October 7th, 2013 | 2014 Budget Congress Defense | Posted by Sean Reilly
closeAuthor: Sean Reilly Name: Sean Reilly
Email: sreilly@atpco.com
Site:
About: See Authors Posts (428)
Good morning! Today we launch a new–and presumably temporary–feature on FedLine: A regular (as events warrant) rundown of all the noteworthy shutdown-related news that we can find.
Given what happened over the weekend, we're playing catch-up today. As always, would appreciate your help in keeping federal employees informed on what's happening across government. You can email tips at any time to shutdownstories@federaltimes.com. Feel free to offer suggestions on how to make this feature useful. We'll start by calling it "Shutdown Watch," but are definitely open to something more original.
So,  we start Day 7 of the partial shutdown with what is probably old news to most readers, but for the record, there were two major developments Saturday. That morning, the House of Representatives voted 407-0 to ensure furloughed feds get back pay once the partial shutdown ends. The bill is now with the Senate, which could vote to send it to President Obama early this week.
Then, that afternoon, the Defense Department, citing newly granted authority under the Pay Our Military Act, announced that it is recalling most of the approximately 350,000 civilian employees who had been furloughed without pay. For anyone who hasn't seen it, here's the official memo from Defense Secretary Chuck Hagel, along with the transcript of a call that DoD Comptroller Robert Hale held with reporters that provides a lot of useful detail. At least some civilian employees who work for the Coast Guard (a part of the Department of Homeland Security that's nonetheless considered part of the armed forces) could also be going back to work.
On the heels of that step,  United Technologies Corp. announced the cancellation  of plans to furlough almost 2,000 aerospace workers. The reason, according to the Connecticut-based contractor:  DoD is recalling Defense Contract Management Agency inspectors needed to oversee the manufacturing process. But Lockheed Martin is sending home some 2,400 workers (although that's fewer than the 3,000 initially forecast), and BAE Systems has "excused from work" about 1,000 employees with the company's intelligence and security division.
In other news, the Federal Aviation Administration is asking creditors to extend "flexibility" to some 45,000 FAA employees who may not be collecting paychecks for a while. And we couldn't let the occasion pass without posting this much-circulated coded plea from some National Weather Service forecasters in Alaska. As your mother probably told you, it never hurts to use humor to make a point.