Federal Times Blogs
October 9th, 2013 | 2014 Budget CIA Defense | Posted by Sean Reilly
closeAuthor: Sean Reilly Name: Sean Reilly
Email: sreilly@atpco.com
Site:
About: See Authors Posts (428)
Good morning! For several hundred thousand federal employees, it's another day of unpaid time off with-once again—no end on the horizon as President Obama, House Republicans and Senate Democrats all remain seemingly dug into their respective positions.
There's also no immediate sign that Congress is going to give final passage to legislation that would ensure retroactive pay for furloughed feds once the shutdown ends. After Sen. John Cornyn, R-Texas, signaled objections to fast-track consideration of the back-pay bill passed by the House on Saturday, the House GOP leadership tried again yesterday, linking a separate back-pay measure to legislation that would create a bipartisan "working group" to examine spending and debt issues.
That idea immediately drew comparisons to the congressional "supercommittee," whose failure to clinch a long-term deficit reduction agreement two years ago triggered the budget sequester that took effect in March. Although the two-bill package quickly passed the Republican-run House yesterday, there's next to no chance that the Democratic-controlled Senate will take it up, particularly after the Obama administration issued a veto threat.
In other news, some CIA employees are going to back to work today, according to the announcement by the agency's director, John Brennan. Last week, James Clapper, the director of national intelligence, made waves by telling a congressional committee that some 70 percent of the intelligence community workforce was furloughed. Some of those employees have since gone back to work as part of the Defense Department recall announced Saturday. Unlike the DoD folks, who are covered by the Pay Our Military Act, the CIA staffers won't be paid until after the shutdown ends, Brennan's announcement indicates.
Any major developments we've missed, particularly in regard to agency news? Let us know with an email to shutdownstories@federaltimes.com.
June 2nd, 2013 | CIA HHS Homeland Security HUD Interior Labor NASA Small Business Administration Social Security Administration State Treasury | Posted by Sean Reilly
closeAuthor: Sean Reilly Name: Sean Reilly
Email: sreilly@atpco.com
Site:
About: See Authors Posts (428)
Twenty agencies big and small were recently noted for top-notch financial and performance reporting by the Association of Government Accountants.
The "Certificate of Excellence in Accountability Reporting" (CEAR)  singles out "high-quality Performance and Accountability Reports (PARs) and Annual Financial Reports (AFRs) that effectively illustrate and assess financial and program performance, accomplishments and challenges, cost and accountability," the accountants association said in a news release. The association also spotlights the teams of dedicated federal professionals who (often unsung) put the reports together.
"Given the fiscal status of the United States government and the public's perceptions about government fiscal accountability and transparency, the achievement of this year's CEAR recipients is even more significant," AGA Executive Director Relmond Van Daniker said in the release. The agencies being honored "truly represent a select group within the government financial management community."
Here's a rundown of the winners:
Architect of the Capitol
Federal Aviation Administration
Federal Housing Finance Agency
Federal Trade Commission
NASA
Office of Financial Stability (Treasury Department)
Peace Corps
Commodity Futures Trading Commission
Education Department
Housing and Urban Development Department
Interior Department
Labor Department
State Department
Treasury Department
Government Accountability Office
Nuclear Regulatory Commission
Patent and Trademark Office
Securities and Exchange Commission
Small Business Administration
Social Security Administration
Also honored at the May 22 National Press Club ceremony were 10 agencies that showed "specific points of excellence" within their fiscal year 2012 PARs. Known as 'Best in Class' awards, the recipients included:
Health and Human Services Department: Best Summary of Management and Performance Challenges by the Inspector General
Labor Department: Most Complete Schedule of Spending
Peace Corps: Most Comprehensive and Candid Presentation of Forward-Looking Information
FTC: Best Agency Head Message
HUD: Best Presentation of a Financial Management Systems Framework
Interior: Best High-Level Discussion of Performance
Capitol Architect: Best Analysis of an Agency's Financial Statements
FAA: Most Representative of Editorial Excellence
Department of Homeland Security: Best Improper Payment and Recovery Act Reporting
Central Intelligence Agency: Best Introduction
June 29th, 2012 | 2011 Budget CIA | Posted by Sean Reilly
closeAuthor: Sean Reilly Name: Sean Reilly
Email: sreilly@atpco.com
Site:
About: See Authors Posts (428)
You can argue about the effectiveness of the United States' national security classification program, but there's no disputing one point: Keeping secrets costs money—lots of it.
Last year, executive branch agencies shelled out an estimated $11.4 billion on classified information systems and other facets of the program, according to an annual report released this week by the Information Security Oversight Office, a branch of the National Archives and Records Administration.
That's up 12 percent–or $1.2 billion–from 2010, and more than double the figure from a decade ago. The actual tab to taxpayers is likely much higher, because the report doesn't include spending by the CIA, the National Reconnaissance Office and four other agencies that do almost all of their work in secret. Their estimates are provided in a classified addendum to the public portion of the report.
ISOO doesn't speculate on possible reasons behind last year's double-digit percentage increase, but one obvious suspect is the government's response to the massive WikiLeaks breach, which became known starting in mid-2010. Spending on "protection and maintenance for classified information systems," for example, shot up 20 percent last year to $5.65 billion. The cost of physical security also ballooned by more than 20 percent to $1.74 billion. Interestingly, though, estimated agency spending on personnel security dropped 10 percent to about $1.4 billion.
Tags: CIA, Information Security Oversight Office, National Archives and Records Administration, National Reconnaissance Office
June 26th, 2012 | CIA | Posted by Sean Reilly
closeAuthor: Sean Reilly Name: Sean Reilly
Email: sreilly@atpco.com
Site:
About: See Authors Posts (428)
As the fallout over recent leaks of classified information continues to swirl, one consequence will be closer scrutiny of contacts between intelligence community employees and news outlets under two measures announced this week by Director of National Intelligence James Clapper.
The first involves the counter-intelligence polygraph exam that seven intelligence agencies, (CIA, Defense Intelligence Agency, Energy Department, FBI, National Geospatial-Intelligence Agency, National Reconnaissance Office and National Security Agency)  give employees when they're first hired and typically every seven years thereafter when their security clearances come up for renewal.  Hitherto, only the CIA has asked about unauthorized disclosures of classified information and its question does not specifically mention the news media, said Shawn Turner, a spokesman for Clapper's office.  All seven agencies will now have to add a direct query about disclosures to the media.
The second step aims to beef up the intelligence community's ability to pursue administrative investigations against employees suspected of making unauthorized disclosures, but who are not charged criminally. At Clapper's request, the inspector general for the intelligence community will form a standing task force of IGs from individual intelligence agencies that can cross bureaucratic boundaries in conducting independent inquiries. Together, the new measures will send "a strong message" that members of the intelligence community hold themselves "to the highest standard of professionalism," Clapper said in a news release.
But some worry that the latest war on leaks will result in collateral damage.
Back in 2001, then-Attorney General John Ashcroft estimated that polygraphs had a false positive rate about 15 percent. Mark Zaid, a Washington attorney who specializes in national security law, doubts that figure has changed much since then. In the uproar following the Aldrich Ames debacle of the 1990s, several hundred CIA employees ran into polygraph problems, Zaid said today in an email, adding that no one was allowed on an overseas tour  if they had unresolved issues on that score. As a result, Zaid said, many careers in what is now the CIA's National Clandestine Service were "stalled or derailed."
Turner declined comment on that point.
Tags: James Clapper, John Ashcroft, Mark Zaid
March 14th, 2012 | CIA Defense | Posted by Sean Reilly
closeAuthor: Sean Reilly Name: Sean Reilly
Email: sreilly@atpco.com
Site:
About: See Authors Posts (428)
Robert Gates was back in Washington this evening with a display of the understated candor that was a trademark during his five years as secretary of defense. It was Gates, after all, who last year described members of Congress as a group "with oversized egos and undersized backbones"—a line he cheerfully repeated during tonight's award ceremony hosted by the National Academy of Public Administration.
Gates, on hand to receive the academy's Elliot L. Richardson Prize for excellence in public service, spoke during a wide-ranging question-and-answer session with James Kitfield, senior correspondent at National Journal. Here are a few other excerpts:
* On the similarities between the CIA, Defense Department and Texas A&M University, all of which Gates headed during his long career: "In all three places, most of the people you work with have tenure. They're there before you got there and they will be there after you leave. If you really want to change something, you'd better make them your partners in change."
* On canning people: "I don't think I fired anybody because they didn't know about a problem. . . . What I fired them for was once they knew about it, they didn't take it seriously."
* On the increasing polarization of American politics: "I am very worried.  It's because we've got a situation where compromise has become synonymous with selling out or abandoning your principles. If you want highly ideological politics, go to France—those guys perfected it."
The ceremony was held at the Ronald Reagan Building and International Trade Center in downtown Washington.
Tags: National Academy of Public Administration, Robert Gates, Texas A&M University
July 5th, 2011 | CIA | Posted by Stephen Losey
closeAuthor: Stephen Losey Name: Stephen Losey
Email: slosey@atpco.com
Site:
About: See Authors Posts (684)
The Associated Press today profiles a CIA analyst known only as "John," who was one of the most persistent hunters of Osama bin Laden. The article goes into his dogged pursuit, his insistence that a set of incomplete leads had uncovered the terrorist leader — and the unexpected, overwhelming emotions that came after his death:
Two days after bin Laden's death, John accompanied Panetta to Capitol Hill. The Senate Intelligence Committee wanted a full briefing on the successful mission. At one point in the private session, Panetta turned to the man whose counterterrorism resume spanned four CIA directors.

He began to speak, about the operation and about the years of intelligence it was based on. And as he spoke about the mission that had become his career, the calm, collected analyst paused, and he choked up.
Tags: analysts, Osama bin Laden
May 9th, 2011 | CIA | Posted by Stephen Losey
closeAuthor: Stephen Losey Name: Stephen Losey
Email: slosey@atpco.com
Site:
About: See Authors Posts (684)
Economist blogger JF hits the nail on the head when he calls last week's bin Laden operation "Lester Freamon's finest hour."
Regular viewers of HBO's The Wire will remember Freamon as the veteran detective "with a gift for the paper trail," who pored through reams of property records and campaign donation filings to uncover corruption, and listened to hours upon hours of banal wiretapped conversations to catch the one veiled reference to a contract killing necessary to bring down a drug lord. If it had an iconic image, it was Freamon sitting at a desk, painting dollhouse miniatures and peering over the rims of his glasses as gangsters' pager numbers flashed across a computer screen.
The Wire didn't traffic in car chases or shootouts, like other cop shows. It turned the drudgery and bureaucracy of police work into drama just as gripping as action shows like 24 — sometimes even more so.
Similarly, while SEAL Team 6 certainly deserves every plaudit they're getting for their derring-do, the contributions of thousands of civilian intelligence analysts and operators should not be overlooked. What they did was slow, frustrating and decidedly unsexy work, but after thousands of late nights, it gradually added up to victory. Forget James Bond and Jack Bauer — that's real intelligence work, and the Lester Freamons of the world deserve our thanks.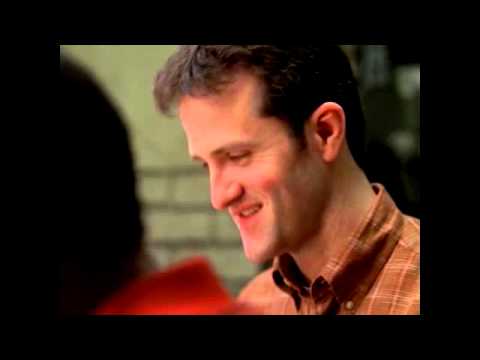 Tags: Intelligence, Osama bin Laden, The Wire
May 1st, 2011 | CIA | Posted by Stephen Losey
closeAuthor: Stephen Losey Name: Stephen Losey
Email: slosey@atpco.com
Site:
About: See Authors Posts (684)
President Obama just said the American CIA operation that killed al Qaida leader Osama bin Laden in Pakistan took place today. He said no Americans were hurt or killed in the firefight.
He also said the first lead on bin Laden's location came last August. "Justice has been done," Obama said.
UPDATE: Obama said that shortly after taking office, he ordered CIA Director Leon Panetta to make killing or capturing bin Laden the top priority of the United States' war against al Qaida.
The first possible lead that bin Laden was hiding in a compound deep inside Pakistan "was far from certain, and took many months to run this thread to ground," Obama said. Last week, Obama decided the information was solid enough to authorize action against the terrorist leader. A small team of Americans killed bin Laden in a firefight in Abbottabad, Pakistan, and retrieved his body.
"The American people did not choose this fight," Obama said. "It came to our shores, and started with the senseless slaughter of our citizens."
The revelation that bin Laden had been hiding in Pakistan for some time is likely to raise international tensions. But Obama stressed that bin Laden could not have been found without Pakistan's counterterrorism support.
Andrew Medici contributed to this report.
February 17th, 2011 | CIA Information Technology Intelligence Uncategorized | Posted by Nicole Johnson
closeAuthor: Nicole Johnson Name: Nicole Johnson
Email: njohnson@federaltimes.com
Site:
About: See Authors Posts (220)
Former CIA chief information officer Al Tarasiuk is President Barack Obama's top choice for CIO of the Intelligence Community.
Tarasiuk served as the CIO of CIA from 2005 to 2010. Before that, he was director of the CIA's Information Service Center.
"Al is well known for his leadership in information sharing and intelligence integration, and his experience, distinguished career and dedication to duty will greatly benefit the entire Intelligence Community," National Intelligence Director James Clapper said in a news release.
Tags: CIO
February 9th, 2011 | CIA | Posted by Stephen Losey
closeAuthor: Stephen Losey Name: Stephen Losey
Email: slosey@atpco.com
Site:
About: See Authors Posts (684)
The AP has a story today examining the fates of CIA officers who allegedly staged mock executions, caused the deaths of prisoners, and mistakenly kidnapped the wrong people for rendition to other countries.
Were they disciplined? Fired? Prosecuted? No — they were promoted.
The AP goes into detail on the case of German citizen Khaled el-Masri as an example of the agency's broken disciplinary process and the political realities that complicate matters.