Federal Times Blogs
April 29th, 2013 | Veterans Affairs | Posted by Sean Reilly
closeAuthor: Sean Reilly Name: Sean Reilly
Email: sreilly@atpco.com
Site:
About: See Authors Posts (428)
Scott Gould, the number two official at the Veterans Affairs Department for the last four years, is stepping down May 17, VA Secretary Eric Shinseki said in a news release today.
As the department's deputy secretary, Gould has served as chief operating officer since winning Senate confirmation to the job in April 2009. In that role, he "has been vital to the progress we've made on our top three priorities: increasing access to VA care and services, eliminating the compensation claims backlog and ending veterans' homelessness," Shinseki said in the release. "While we have more work to do, Scott's contributions have been immense."
The release is mum on why is leaving now or where he might be heading next, but in an email to FedLine, VA spokesman Josh Taylor said Gould "made this decision with his family, on his own terms." While Gould has not made a final decision on  next step, Taylor said, he is "ready for the next stage in his private-sector career." Gould did not reply to phone and email messages seeking direct comment.
Gould is at least the third senior VA official to announce his departure in recent months; since February, both Chief Information Officer Roger Baker and Chief Technology Officer Peter Levin have stepped down.
Gould came to VA from IBM Global Business Services, where he was vice president for public sector strategy, according to his official bio. He has also been CEO of an investment services firm and  worked at the Treasury Department, Commerce Department and Export-Import Bank.
[This post has been updated]
Tags: Eric Shinseki, Peter Levin, Roger Baker, Scott Gould
April 26th, 2013 | Defense Procurement | Posted by jim mcelhatton
closeAuthor: jim mcelhatton Name:
Email: jmcelhatton@federaltimes.com
Site:
About: See Authors Posts (29)
Raytheon CEO William H. Swanson received a slight salary bump in 2012 but his overall compensation grew by $1.4 million, the defense contractor disclosed in a Securities and Exchange Commission filing Friday.
Swanson received a base salary of $1.4 million for 2012, a small increase from 2011. But his overall compensation with incentive pay and stock holdings came to $16.4 million. That's up from $15 million overall in 2011 and $14.8 million in 2010.
In explaining the compensation, the company noted in the SEC filing that Raytheon had "strong operational results" in 2012, including an increased backlog from $35.3 billion to $36.2 billion.
"Improved efficiencies and cost reduction initiatives were among the primary drivers of operating margin and earnings performance, while global demand for the Company's innovative and cost-effective products and services resulted in strong bookings," the company said.
Raytheon was the federal government's third biggest contractor for 2012, behind only Boeing and Lockheed Martin. CEO's for both companies during 2012 saw their compensation increase, too.
Tags: Boeing, Lockheed Martin, Raytheon
April 25th, 2013 | Justice Procurement State Uncategorized | Posted by jim mcelhatton
closeAuthor: jim mcelhatton Name:
Email: jmcelhatton@federaltimes.com
Site:
About: See Authors Posts (29)
Kathleen McGrade was a contract specialist inside the State Department, but prosecutors say she didn't live like one.
Steering tens of millions of dollars in work to a company controlled by her husband, McGrade bought a yacht, penthouse condo and lots of jewelry, according to charges unsealed Thursday in U.S. District Court in Virginia.
McGrade, 64, and her husband, Brian C. Collinsworth, 46, both of Fredericksburg, Va., face up to 20 years in prison on charges stemming from what authorities called a "secret scheme" by the couple to steer more than $60 million to a company they controlled.
Authorities said McGrade was a private contract employee assigned to work as a contract specialist inside the State Department. Though she kept the relationship with her husband a secret from colleagues, she signed off on payments to her husband's company, authorities said.
In forfeiture papers filed in U.S. District Court in Alexandria on April 2, prosecutors also said McGrade was "involved in nearly every stage" of the contracting process. They say the scheme lasted from December to 2007 until August 2011.
Prosecutors are seeking three properties tied to the scheme along with a Steinway piano, a yacht, artwork and jewelry that includes a matching sapphire and diamond necklace and bracelet set that cost $136,500.
A phone number listed for McGrade in Virginia was disconnected, and attempts to reach her were unsuccessful.
Tags: fraud, Justice Department, State Department, yacht
April 18th, 2013 | Postal Service | Posted by Sean Reilly
closeAuthor: Sean Reilly Name: Sean Reilly
Email: sreilly@atpco.com
Site:
About: See Authors Posts (428)
Under orders from his board, Postmaster General Pat Donahoe is gamely trying to reopen pay talks with employee organizations after the collapse of efforts to end Saturday mail delivery.
Good luck with that.
The U.S. Postal Service's "untenable" financial position "demands urgent action to ensure the near-term viability of our great institution," Donahoe said in a Tuesday letter to Louis Atkins, president of the National Association of Postal Supervisors. (NAPS provided the letter to FedLine with permission to post it online.)
"In light of these extraordinary circumstances, I request your cooperation in reopening consultations concerning the pay and benefits of the dedicated employees you represent," Donahoe said in the letter. "I fully understand the significance of this request and would not make it; however, the financial challenges confronting the organization and all who depend upon its very survival make it necessary."
The USPS board of governors told Donahoe last week to take that unprecedented step after dropping plans to go to five-day-a-week mail delivery this August. In a statement, the board said its goal is to lower total workforce costs and find other ways to make economies. Similar letters went out this week to the two postmaster groups and the Postal Service's four unions.
"What I'd like to do is sit down–before we do anything–as a group and have a session where we kick around some ideas," Donahoe said at a Wednesday congressional hearing. "There may be some opportunities in there we should look at."
But after years of cutbacks and downsizing, employee groups aren't feeling very receptive. At least three of the four postal unions are so far objecting to a return to the bargaining table. And NAPS' executive board has already decided that reopening pay consultations is not in members' best interest, the association said yesterday in a politely worded news release. Last year's round  resulted in a third straight year without a salary increase for executive and administrative schedule (EAS) employees, the release said, adding that supervisors, managers and postmasters must pay more for health insurance.
Finally, hiring freezes stemming from the Postal Service's financial crisis have left the mail carrier understaffed by as many as 5,000 supervisory and managerial positions, the release says. "Our members have performed admirably under these trying conditions, moving the mail every day throughout the country and have given back more than their fair share."
Tags: Louis Atkins, National Association of Postal Supervisors, Pat Donahoe
April 18th, 2013 | Homeland Security | Posted by Stephen Losey
closeAuthor: Stephen Losey Name: Stephen Losey
Email: slosey@atpco.com
Site:
About: See Authors Posts (684)
A 32-year-old Immigration and Customs Enforcement officer, who was one of more than 170 people wounded in Monday's bombing at the Boston Marathon, was discharged from a local hospital Wednesday. In an e-mail to Federal Times today, ICE said the unnamed, off-duty officer sustained non-life threatening injuries and had surgery Tuesday.
ICE did not say whether the officer was a runner or spectator, but said he lives in the Brighton neighborhood of Boston.
Federal Times reported yesterday that an ICE officer had been wounded. The Office of Personnel Management said it was unaware of any other wounded federal employees.
In other news, OPM said Wednesday it has received the Boston Federal Executive Board's request for a special solicitation to benefit victims of the bombing, and that it expects to make a decision soon.
Tags: Boston bombing, ICE
April 18th, 2013 | 2013 Budget | Posted by Sean Reilly
closeAuthor: Sean Reilly Name: Sean Reilly
Email: sreilly@atpco.com
Site:
About: See Authors Posts (428)
It's now been more than a month-and-a-half since sequestration took effect and Federal Times remains committed to following the story as closely as we can.
We're again looking for your help and want to hear from you about what the impact has been thus far. If you have something to share, please email Sean Reilly at sreilly@federaltimes.com or Steve Losey at slosey@federaltimes.com.
Thanks very much!
April 18th, 2013 | Uncategorized | Posted by Andy Medici
closeAuthor: Andy Medici Name: Andy Medici
Email: amedici@federaltimes.com
Site:
About: See Authors Posts (169)
Every year in May people across the country join together to recognize the work done by federal employees. Public Service Recognition Week – organized by the Public Employees Roundtable – will be held May 5 to 11 and will include a public town hall meeting with Cabinet secretaries and a congressional breakfast to announce the finalists of the Samuel J. Heyman Service to America Medals.
The Federal Times will also be running several pages worth of stories about hard-working federal employees and their contributions to their agencies, missions and to the good of the country.
Here is a video of Federal Times Editor Steve Watkins with more about PSRW and the Federal Times.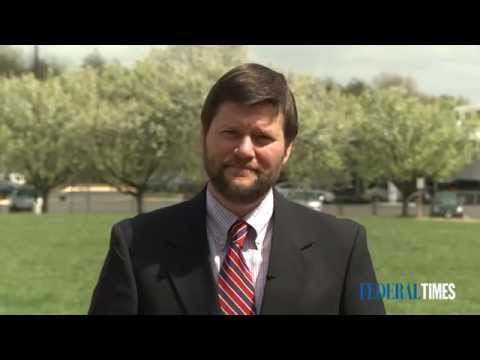 April 17th, 2013 | OMB | Posted by Sean Reilly
closeAuthor: Sean Reilly Name: Sean Reilly
Email: sreilly@atpco.com
Site:
About: See Authors Posts (428)
Sylvia Mathews Burwell appears assured of Senate confirmation after two panels today approved her nomination to head the Office of Management and Budget. Burwell's nomination cleared both the Senate Budget Committee and the Senate Homeland Security and Governmental Affairs Committee on voice votes; a final vote by the full Senate could come within the next week.
Burwell is an OMB alum from the Clinton administration who most recently headed the Walmart Foundation. If confirmed, she would replace Jeff Zients, who has served as acting OMB chief since January 2012, when Jack Lew left to become White House chief of staff.
April 17th, 2013 | Postal Service | Posted by Sean Reilly
closeAuthor: Sean Reilly Name: Sean Reilly
Email: sreilly@atpco.com
Site:
About: See Authors Posts (428)
For U.S. Postal Service employees, the disclosure that an envelope addressed to Sen. Roger Wicker, R-Miss., may have contained a poison could revive unnerving memories of the 2001 anthrax attacks that killed two workers at the Brentwood mail processing plant in Washington, D.C. According to USA Today, the envelope is undergoing further analysis to confirm the presence of the toxin known as ricin. Here's what the Postal Service is saying so far, in a statement provided by spokesman Dave Partenheimer this morning.
"The U.S. Postal Service is working diligently with authorities to determine if there was in fact a hazardous substance inside an envelope addressed to a U.S. senator, and, if so, what type of substance was present.
"The Postal Inspection Service is working with appropriate health and law enforcement agencies on this incident. We have no reports of other such letters in the mail.
"Our primary concern right now is the safety of our employees, the safety of our customers and the safety of the U.S. mail.
"More information will be shared when it comes available."
Tags: ricin, Roger Wicker
April 16th, 2013 | Defense Information Technology Uncategorized | Posted by Nicole Johnson
closeAuthor: Nicole Johnson Name: Nicole Johnson
Email: njohnson@federaltimes.com
Site:
About: See Authors Posts (220)
The Defense Information Systems Agency is one step closer to standing up cloud broker services for the Defense Department.
As DoD's cloud broker, DISA will manage the use, performance and delivery of cloud services and negotiate contracts between cloud service providers and DoD consumers.
DISA announced Tuesday that it has developed a process for gathering and assessing DoD's cloud computing requirements, evaluating vendors' cloud offerings against contract requirements and has created a catalog for cloud services. In a June 2012 memo, DoD Chief Information Officer Teri Takai said all DoD components must acquire government or industry-provided cloud services using DISA, or obtain a waiver.
DISA will manage cloud services categorized as low or moderate in terms of potential impact on DoD operations in the event of a disaster or cyberattack. The agency will also ensure that cloud offerings comply with the department's  information assurance and cybersecurity policies.
DISA is using Federal Risk and Authorization Management Program (FedRAMP) standards to vet cloud providers. The security program provides baseline standards to approve cloud services and products for governmentwide use.
By June 2014, all cloud services and products in use at federal agencies or in an active acquisition process must meet FedRAMP requirements.
So, far, CGI Federal and North Carolina-based Autonomic Resources are the only companies that have completed the FedRAMP security reviews. The companies will be the first FedRAMP-approved vendors to host DoD's public data inside commercial data centers.
DoD approval of these companies to provide commercial cloud services is imminent,  according to DISA. Both companies have already seen big business among civilian agencies and have spots on the General Services Administration's cloud computing contract.
GSA is deciding whether to stand up similar cloud broker services for civilian agencies, which could entail private companies serving as brokers.
Tags: cloud broker, cloud computing