Federal Times Blogs
December 27th, 2012 | Energy | Posted by Andy Medici
closeAuthor: Andy Medici Name: Andy Medici
Email: amedici@federaltimes.com
Site:
About: See Authors Posts (169)
The Energy Department's National Nuclear Security Administration's administrator is stepping down, according to a Dec. 21 statement. Thomas D'Agostino has worked in the federal government for more than 36 years but said the time had come to step down – effective Jan. 18, 2013 – and make way for new leadership.
The full statement is reprinted below:
After more than 36 years of service — including the last five and a half years as the NNSA Administrator and Under Secretary for Nuclear Security, and two years as Deputy Administrator for Defense Programs — my wife Beth and I have decided the timing is right for me to leave Federal service.  This was a difficult decision for me as I am committed to serving our country, committed to the missions of the NNSA, the Environmental Management Organization, the Office of Legacy Management, and I am committed to you in carrying out this mission.

However, I have an equally important commitment to my wife and family and I am a strong believer that organizations are healthier when leadership changes on a periodic basis.  The time is right for this change and I will step down from this position on 18 January 2013, at the end of the first term of the Obama Administration.

The ability to serve our nation is a privilege and I have been blessed to be able to do so for many years.  You should consider yourselves blessed as well.  Whether you are a federal civilian, military service member, a laboratory or production plant employee, or support service contractor, you are all serving our nation in an important way.  What makes a great job?  I think there are a few essential ingredients.  These ingredients include the ability to serve, the ability to work in an area that has an impact with real meaning and national significance, and finally the ability to work with exceptional and committed professionals.  All of us are very fortunate to have this opportunity in the work we do every day.  In the hustle of the work that we do on a day to day basis, it is easy to forget that we are blessed to have jobs that possess these ingredients.  Take the time to remember what you have in your work and the value you bring to your country.

Finally, I want to thank you for your support to me over the nearly eight years in these positions.  I deeply appreciate your commitment to the mission, for keeping an eye on what is important, and for taking care of each other.  As Beth frequently reminds me, take the time and effort to make a real difference in someone's life each and every day, a philosophy that I have found to help guide me and maintain a sense of personal and professional balance.  It has been truly an honor and privilege to serve with you and to serve the country in the wide variety of roles and opportunities I have been presented.  I will cherish the many memories and relationships that have been forged during our time working together.

Until the time when a fully confirmed Administrator and Undersecretary is in place, I ask that you give your full support to Neile Miller as she takes on the role of acting Administrator and acting Undersecretary for Nuclear Security.

Do not forget what you do.  You Serve.  Press on with the nation's work.  May God richly bless you.  Tom
December 21st, 2012 | Pay & Benefits | Posted by Stephen Losey
closeAuthor: Stephen Losey Name: Stephen Losey
Email: slosey@atpco.com
Site:
About: See Authors Posts (684)
President Obama on Friday issued a memo officially freezing federal pay scales for the first three months of 2013.
Obama's freeze — which extends a pay scale freeze that has already stretched for two years — is no surprise. In August, he proposed freezing pay until Congress passes an actual budget and stops funding the government through a series of continuing resolutions, or CRs. One month later, Congress passed a six-month CR that freezes pay and partially funds the government until March 27.
The pay freeze memo came a few hours after President Obama granted feds a day off on Christmas Eve. Which once again shows, you win some, you lose some.
December 21st, 2012 | Postal Service | Posted by Sean Reilly
closeAuthor: Sean Reilly Name: Sean Reilly
Email: sreilly@atpco.com
Site:
About: See Authors Posts (428)
The chances of postal legislation clearing Congress this year are now zero following the House of Representatives' abrupt decision to quit town Thursday night. A band of five retired and current postal workers nonetheless is nonetheless persevering in a hunger strike as scheduled through Saturday.
"We're maintaining our guard," Jamie Partridge, a retired city letter carrier from Portland, Oregon, said in a phone interview this morning. The group, encamped on the National Mall in downtown Washington, began the six-day fast at 9 a.m. Monday to protest efforts to end most Saturday mail delivery; they will keep going on until tomorrow at 5 p.m. The hunger strike is also intended as commentary on what the group sees as a congressionally sanctioned policy to "starve" the U.S. Postal Service by requiring it to pay billions of dollars each year into a fund for future retiree health care benefits.  The five are part of a group called Communities and Postal Workers United that mounted a similar hunger strike in June.
This afternoon, participants and supporters are planning a parade up Pennsylvania Avenue to the White House, where they will seek to deliver a giant postcard to President Obama urging him to use his veto pen to block any legislation that lets the U.S. Postal Service go to five-day delivery.
That step is at the top of USPS leaders' cost-cutting agenda. While the White House endorsed five-day delivery earlier this year, the move still effectively requires congressional approval.
A bill by Rep. Darrell Issa, R-Calif., that would have given the go-ahead never made it out of the House. A proposed compromise to allow continued Saturday package  delivery drew some attention, but apparently couldn't overcome disagreements between lawmakers over other issues. Although House members are scheduled to return to Washington on Dec. 27, it's a safe bet that they'll be focused on spending and tax issues, not the Postal Service.
The five hunger strikers occupied Issa's office on Thursday. One–identified in a press release as John Dennie, a retired mail handler from New York–was arrested by Capitol police and later released, Partridge said.
Tags: Darrell Issa, Jamie Patridge, Oregon, Portland
December 19th, 2012 | Office of Special Counsel | Posted by Sean Reilly
closeAuthor: Sean Reilly Name: Sean Reilly
Email: sreilly@atpco.com
Site:
About: See Authors Posts (428)
The Merit Systems Protection Board would be able to mete out a wider range of punishments for Hatch Act violators under a bill that won final congressional approval today and now goes to President Obama for his signature.
Instead of firing violators–the only authorized penalty up to now unless the board unanimously opts for a different route–the MSPB  could issue formal reprimands; reduce violators' pay grades; bar them from federal employment for up to five years; or fine them up to $1,000.
Sen. Daniel Akaka, D-Hawaii, sponsored the bill in the Senate; Rep. Elijah Cummings, D-Md., handled it in the House. "These reforms will make the Hatch Act more fair and more effective," Cummings said in a news release this afternoon.
The 1939 Hatch Act, (officially known, in case you were wondering, as "An Act to Prevent Pernicious Political Activities"), generally bars feds from partisan political activity. It was seen both by Republicans and Democrats as needing a refresh, although the two sides differed on particulars. The status quo is "clear as mud," Rep. Darrell Issa, R-Calif., declared at a hearing last year of the House Oversight and Government Reform Committee that he chairs. (Cummings is the top Democrat.) So far, however, Issa has not introduced any legislation.
Also pressing for change was Carolyn Lerner, head of the Office of Special Counsel, the agency charged with Hatch Act enforcement. At the law's best, it keeps people in political power from abusing their positions, Lerner wrote in a New York Times op-ed. At its worst, she said, it prevents would-be candidates in state and local races from running for office because their jobs are in some trivial way tied to federal funding.
How trivial? Well, in one instance, a Pennsylvania policeman wanted to run for school board, but was told by Lerner's office that the law wouldn't allow it. His bomb-sniffing dog, after all, was funded by the U.S. Department of Homeland Security. The newly passed bill would explicitly allow local and states candidate to run for partisan political office. Obama is expected to sign the bill.
December 19th, 2012 | Postal Service | Posted by Stephen Losey
closeAuthor: Stephen Losey Name: Stephen Losey
Email: slosey@atpco.com
Site:
About: See Authors Posts (684)
Say what you will about the troubled U.S. Postal Service: It's still the best way to get a priceless notebook to an adventuring archaeologist and out of the hands of the Nazis.
That's what the University of Chicago discovered last week when it received a mysterious manila envelope with what appeared to be Egyptian stamps addressed to one Henry Walton Jones Jr. The only problem: there is no Henry Walton Jones Jr. on the faculty of U of Chicago. Staffers at Rosenwald Hall, where the package was delivered, shrugged and tossed it to a student to figure out where to deliver it.
The mystery deepened when the student realized Henry Jones Jr. was none other than Indiana Jones: Professor of archaeology, expert on the occult, and … how does one say it … obtainer of rare antiquities. It just got better from there. The university staff opened up the package and found it contained an elaborately handmade replica journal from Professor Abner Ravenwood, detailing his hunt for the Ark of the Covenant (as seen in the 1981 film Raiders of the Lost Ark). The dusty, weathered journal also had postcards, 1930s-era replica money, and photographs of Abner's daughter Marion Ravenwood.
The university was stumped. Who would handmake such an intricately detailed item, and then mail it to a fictional character at a real university? Was it a Hollywood promotional stunt? A joke gift from one professor to another that got diverted in the university's mail system? Or, the university theorized, was it from an applicant who wanted to get noticed? The admissions office posted photos of the package on its Tumblr account Dec. 13, and geek websites around the world quickly spread the word.
But Monday, the university announced the mystery was solved. A man from Guam named Paul has a side business selling replica Indiana Jones props on eBay, and intended to send the package to a buyer in Italy. The Indy package fell out of its outer envelope — which was properly addressed to the Italian buyer — in a Postal Service processing facility in Honolulu, and ended up in the lost and found pile. A postal employee evidently thought the phony Egyptian stamps were legitimate and appeared canceled, so he or she handwrote the ZIP code for Chicago on the envelope and sent it on its way. (The Postal Service may want to beef up its employees' counterfeit-spotting training.)
The university tracked Paul down and he confirmed Saturday that he sent the package. The next day, Paul got a letter from the Postal Service telling him they found his empty outer envelope and that its contents had apparently been lost.
Paul told the university to keep the journal, and he sent the Italian buyer another one. The university said it plans to put the journal on display in its Oriental Institute, along with information about the real-life archaeologists (including two from U of Chicago) who inspired Indy's creation.
I'm sure they'll have top men working on it. Top … men …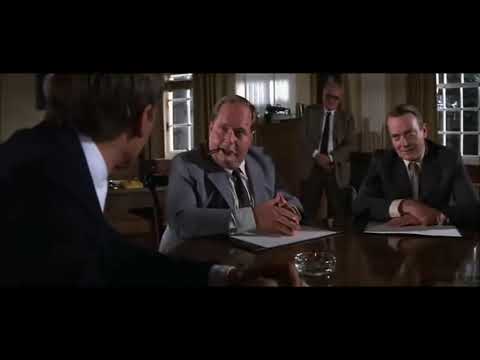 Tags: fun, Indiana Jones, movies, Postal Service
December 19th, 2012 | Office of Personnel Management OPM | Posted by Sean Reilly
closeAuthor: Sean Reilly Name: Sean Reilly
Email: sreilly@atpco.com
Site:
About: See Authors Posts (428)
The National Academy of Public Administration has announced the panel of five experts who will carry out a congressional required study on the possible effects of putting some federal employees' personal financial disclosure statements on the Internet.
The study is due at the end of March. The panel's members are:
David Chu, president and chief executive officer of the Institute for Defense Analyses; former Office of Personnel Management director Janice Lachance, who is now chief executive officer of the Special Libraries Association; Martha Kumar, a political science professor at Towson State University; Ronald Sanders, former chief human capital officer at the Office of the Director of National Intelligence, now at consultant Booz, Allen, Hamilton; and retired Vice Admiral Lewis Crenshaw, who works for Grant Thornton, another consulting firm.
Chu will chair the panel, according to a NAPA announcement.  Backing up the group will be a seven-member project study team.
The online posting requirement, included in the Stop Trading on Congressional Knowledge (STOCK) Act signed last April, would apply to some 28,000 Senior Executive Service members, political appointees and others, according to the Office of Government Ethics. The annual disclosure statements are already public, but are typically available only on paper following a written request. The requirement was originally supposed to take effect at the end of August, but Congress has repeatedly postponed the deadline in response to concerns raised about the potential impact on employee privacy and national security. The latest delay runs until April 15.
December 17th, 2012 | Pay & Benefits | Posted by Stephen Losey
closeAuthor: Stephen Losey Name: Stephen Losey
Email: slosey@atpco.com
Site:
About: See Authors Posts (684)
A coalition of 20 federal unions is encouraging its members to pressure lawmakers Tuesday against cutting their jobs, pay and benefits as part of a deal to avert the fiscal cliff.
The Federal Workers Alliance — which includes unions such as the National Federation of Federal Employees, International Federation of Technical and Professional Engineers and Professional Aviation and Safety Specialists — wants its members to visit lawmakers in person, call their offices, e-mail them and spread the word via social media that when it comes to federal employee cuts, "Enough is enough."
"Federal workers have already seen $103 billion in cuts to their pay and benefits, but many in Congress still don't get the message," said NFFE National President Bill Dougan, who is also the chairman of the union coalition. "We're encouraging our members to contact their elected officials in any way they can and tell them, 'The bank is closed.'"
Reports surfaced over the weekend that House Speaker John Boehner had proposed limiting federal retirees' pension cost of living adjustments by adopting a new measure of inflation called the chained Consumer Price Index.
December 17th, 2012 | Pay & Benefits | Posted by Stephen Losey
closeAuthor: Stephen Losey Name: Stephen Losey
Email: slosey@atpco.com
Site:
About: See Authors Posts (684)
Multiple news organizations are reporting that House Speaker John Boehner included the so-called chained Consumer Price Index in his latest proposal to President Obama seeking to avert the fiscal cliff.
This would put a big dent in the deficit — perhaps raising more than $290 billion over a decade — but it would hit federal and military retirees right in their pensions. Economists say the chained CPI is a more accurate method of determining inflation that is usually 0.25 to 0.30 percentage points lower than the current method. Adopting it for pensions, Social Security benefits and other indexed portions of the government's budget would, over time, dramatically lower cost-of-living adjustments. The change would mean only a few hundred dollars at first for federal retirees. But its effect would compound over time, until eventually federal retirees would likely earn tens of thousands of dollars less than they would under the current system.
As Federal Times reported last week, several federal employee groups had been fearing momentum was building on Capitol Hill to adopt the chained CPI. They oppose such a change, and say federal employees have already contributed $103 billion to deficit reduction over the next decade.
Tags: chained CPI, deficit reduction, pension
December 14th, 2012 | Pay & Benefits | Posted by Stephen Losey
closeAuthor: Stephen Losey Name: Stephen Losey
Email: slosey@atpco.com
Site:
About: See Authors Posts (684)
It's no secret that printing on dead trees is a dying art — hello, declining newspaper industry! — but today's Federal Register contained another reminder at how much the industry has changed. Blue-collar federal printers and lithographers in the Washington area have officially lost their special wage scale.
The Office of Personnel Management says the number of Washington-area printers and lithographers has plummeted in recent years — from 235 in 2004 to 24 this summer, spread across 10 agencies — and it no longer makes sense to offer them different wage rates. (Also, none of those 24 remaining printers or lithographers even benefit from the special wage scale anymore, further making it moot.) OPM said it expects the number of wage-scale printing and lithographic employees in the Washington area to continue to decline until there are none left. The wage scales being discontinued are the XS supervisory schedule printing employee, the XP nonsupervisory special schedule printing employee, and the XL leader special schedule printing employee.
It's another sign of how the federal government has dramatically scaled back its once-massive printing operations over the last decade. As PDFs and iPads replaced paper Federal Register notices and reports, agencies such as the Government Printing Office have slashed their staffs and shifted much of their resources towards digital publishing.
Tags: printing, wage schedule
December 13th, 2012 | General Services Administration Information Technology | Posted by Nicole Johnson
closeAuthor: Nicole Johnson Name: Nicole Johnson
Email: njohnson@federaltimes.com
Site:
About: See Authors Posts (220)
The General Services Administration has awarded contracts to 43 small businesses for tablet computers, mobile devices and other common information technology products and services, the agency announced Thursday.
The blanket purchase agreements were awarded through GSA's National Information Technology Commodity Program and are available to federal, state and local agencies. GSA's Office of Integrated Technology Services launched the program last year in an effort to procure IT commodities and supplement services for government agencies. The contracts will provide agencies with deeper discounts than those offered on GSA's Multiple Award Schedules, according to an agency new release.
Other products offered on the contracts include monitors, video teleconference equipment, laptops, desktops, netbooks and data center equipment. Vendors will be able to add new products to the contracts within 24 hours, GSA said.