Federal Times Blogs
July 31st, 2012 | OMB | Posted by Stephen Losey
closeAuthor: Stephen Losey Name: Stephen Losey
Email: slosey@atpco.com
Site:
About: See Authors Posts (684)
The Office of Management and Budget can no longer ignore the signs that Congress probably isn't going to get its act together and avert devastating sequestration cuts by the end of the year. Acting Director Jeff Zients today issued a memo to agency leaders that said OMB will start discussing how sequestration could be implemented over the next few months.
In his memo, Zients repeatedly reminds Congress that the whole point of sequestration was that it was so bad and devastating that they had no choice but to agree on a way to reduce the deficit, and prods them to act. But there are no signs that they'll get their act together and come up with $1.2 trillion in deficit reduction by Jan. 2, 2013.
Zients said planning for sequestration "will necessarily divert scarce resources from other important agency activities and priorities," which is presumably why agencies have not yet even begun laying the groundwork for such cuts.
Zients said that OMB will soon start talking to agencies about how exemptions will be applied, and other reporting requirements. Further down the road, OMB and agencies will start working on the details of sequestration, such as exactly how much will be cut. Those dollar figures "can only be calculated once FY 2013 funding levels are known," Zients said.
But Zients said that "in the meantime, agencies should continue normal spending and operations since more than 5 months remain for Congress to act." And that kind of talk always reminds me of Kevin Bacon's final, immortal words from Animal House: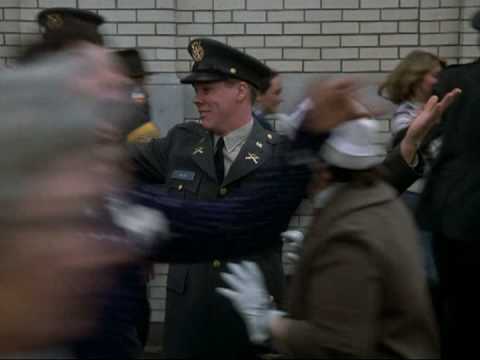 Tags: Jeff Zients, sequestration
July 30th, 2012 | Uncategorized | Posted by Sean Reilly
closeAuthor: Sean Reilly Name: Sean Reilly
Email: sreilly@atpco.com
Site:
About: See Authors Posts (428)
SAN DIEGO | Politicians of all stripes pay homage to the Greatest Generation, as newsman Tom Brokaw dubbed the men and women who endured the Great Depression, helped win World War II, and went on create the most prosperous society the world had ever known.
Rep. Darrell Issa, R-Calif., offered a less reverential footnote today, attributing the origins of today's fiscal crisis to entitlement programs fostered by some of those same people.
"The Greatest Generation created many of what the private sector would call Ponzi schemes," Issa said at an Association of Government Accountants conference here.  "They created Social Security, they created Medicare on their watch, [they] created Medicaid." All of that, Issa continued, "without resources or funding."
"A generation that was doing many things right–coming out of World War II–also planted the seeds for all the problems we have today."
Issa, who gave the morning keynote address at the conference, voiced that view in response to a question from an audience member.
Tags: Association of Government Accountants, Darrell Issa, Medicaid, Medicare, Social Security
July 30th, 2012 | Postal Service | Posted by Sean Reilly
closeAuthor: Sean Reilly Name: Sean Reilly
Email: sreilly@atpco.com
Site:
About: See Authors Posts (428)
SAN DIEGO | Not that there was much doubt on this score, but Rep. Darrell Issa, R-Calif., this morning confirmed  that Congress won't act to head off a U.S. Postal Service default on a $5.5 billion payment into a retiree health care fund that is legally due Wednesday.
The default "will occur," said Issa, who chairs the House Oversight and Government Reform Committee and is the lead sponsor of a USPS overhaul bill. The payment was originally due last September, but Congress pushed back the deadline until Aug. 1. Issa's comments came in an interview after he spoke at an Association of Government Accountants conference here.
Leaders of the financially struggling Postal Service have said they lack the cash to cover both this Wednesday's payment and a similar installment due Sept. 30.
Asked why lawmakers didn't grant another delay on the payment due Wednesday, Issa replied: "You can only be in denial so long."
After a year with "essentially no real reforms" and too little action to shrink the Postal Service's workforce, he added, the result is that lawmakers are unwilling "to kick the can down the road, at least at this time."
By the way, just because the Postal Service misses the August and September payments (cumulatively worth $11.1 billion) doesn't mean those obligations disappear. Unless Congress decides otherwise, the agency will remain legally on the hook for them regardless of its practical inability to pay.
In a statement released today, USPS spokesman Dave Partenheimer reiterated that the mail carrier will continue to deliver mail and pay its employees and contractors. Health benefits to current retirees will not be affected.   
"However, comprehensive postal legislation is needed to return the Postal Service to long-term financial stability," Partenheimer said. "We remain hopeful that such legislation can be enacted during the current Congress."
The Postal Service has at least one other financial management headache on the horizon: A workers comp payment in the neighborhood of $1.3 billion that's due to the Labor Department in mid-October. In a new report, the Postal Service's inspector general says that a $100 million cash shortfall is expected  around that time. Earlier this year, Joe Corbett, the agency's then-chief financial officer, indicated that such a shortfall could be finessed. But it's one more chore that he and other USPS executives would presumably prefer not to have on their plates.
[This post has been updated.]
July 27th, 2012 | Staffing | Posted by Stephen Losey
closeAuthor: Stephen Losey Name: Stephen Losey
Email: slosey@atpco.com
Site:
About: See Authors Posts (684)
The number of people with disabilities employed by the federal government increased 9 percent in fiscal 2011, according to a recent report from the Office of Personnel Management.
The government employed 187,313 people with disabilities in fiscal 2010, and 204,189 in 2011, the July 25 report said. That means the percentage of the federal workforce with disabilities increased from 10.7 percent to 11 percent.
"This is more people with disabilities in federal service both in real terms and by percentage than at any time in the past 20 years," OPM Director John Berry said in the report's foreword. "While we still have work to do, we remain committed to becoming a model for the employment of people with disabilities."
The increase suggests that President Obama's effort to increase federal job opportunities for people with disabilities is working. Obama issued an executive order in July 2010 that required agencies to increase their recruitment, hiring and retention of people with disabilities. All agencies have since finished action plans outlining how they are going to accomplish that mission. Also, more than 2,000 employees from at least 56 agencies have been trained on recruitment techniques, the proper hiring authority exceptions, how to accommodate them and how to help employees who become ill or injured on the job return to work.
The Equal Employment Opportunity Commission is the agency with the highest percentage — more than 18 percent — of employees with disabilities. The Defense Department, Veterans Affairs Department, Federal Reserve System and OPM are other leading agencies, the report said.
Tags: disabilities, OPM
July 27th, 2012 | Uncategorized | Posted by Andy Medici
closeAuthor: Andy Medici Name: Andy Medici
Email: amedici@federaltimes.com
Site:
About: See Authors Posts (169)
Agencies are looking to beef up their security at many of their facilities especially data centers. But how do you feel about the security outside your building? Are you comfortable walking to your car or to mass transit? Is the lighting sufficient? And above all, do you feel safe?
Please let us know how you feel by commenting on the blog or by emailing amedici@federaltimes.com.
July 25th, 2012 | HR Management Information Technology | Posted by Nicole Johnson
closeAuthor: Nicole Johnson Name: Nicole Johnson
Email: njohnson@federaltimes.com
Site:
About: See Authors Posts (220)
Certain employee communications are protected by law. But does that mean everything else is fair game?
I'm curious to hear your thoughts on what is appropriate electronic monitoring and what you consider to be overreaching? Have you set personal restrictions for using your government computer in order to keep personal matters private and/or shielded from any sort of inadvertent or targeted monitoring?
You can comment below or contact me directly. Thanks.
703-750-8145
Tags: Electronic monitoring, FDA, monitoring, privacy
July 25th, 2012 | OMB | Posted by Sean Reilly
closeAuthor: Sean Reilly Name: Sean Reilly
Email: sreilly@atpco.com
Site:
About: See Authors Posts (428)
Granted, it's been a long time since Mitt Romney ran Bain Capital, the private equity firm that has taken a central role in the presidential election campaign. But considering the intensity of President Obama's attacks on the presumptive Republican nominee's record at Bain, it's perhaps worth mentioning that a senior Obama administration appointee had money invested with the firm—at least until a few months ago.
Last year, acting Office of Management and Budget Director Jeff Zients held roughly between $116,000 and $315,000 in what his annual financial disclosure report describes as "Bain Capital Fund VII." OMB released the report, which requires federal officials to list their assets only in dollar ranges, this week in response to FedLine's public records request.
By last year, Zients' remaining primary holdings in the fund were Bombardier Recreational Products, a Canadian snowmobile manufacturer, and Unisource Worldwide, an Atlanta-based paper and packaging distributor. If you're in the mood for a little more irony, Unisource's ownership–according to its web site—is split between Bain and Georgia-Pacific, the paper manufacturer controlled by Charles and David Koch, brothers who are prominent backers of Romney and a host of Republican causes.
Zients, who was not available for an interview, acquired his Bain stake more than a decade ago as part of a "broadly diversified portfolio," OMB spokeswoman Moira Mack said in an email. He sold that stake, along with other assets, early this year, she said. While Bain by that point was already looming as an issue in the November presidential election, the sale was "part of a normal portfolio review," she said. The holdings, Mack added, were also unrelated to Zients' work from 1988 to 1990 at Bain & Co., a consulting firm distinct from Bain Capital.
Zients, a former management consultant, is in his second tour as acting OMB director. His Bain stake represented a sliver of a varied portfolio that last year included numerous mutual funds, municipal bonds and between about $1 million and $5 million in gold. Among his largest transactions, Zients reported selling between $5 million and $25 million in shares in BestPractices, described on his disclosure report as a "privately held emergency [department] outsourcing company." On its web site, BestPractices says that it is an "emergency physician and hospitalist staffing and management group."
A bit less conventionally, Zients also put money into Riot Act DC, a Washington, D.C. comedy club.
Tags: Bain Capital, Bombardier Recreational Products, Charles Koch, David Koch, Georgia-Pacific, Jeff Zients, Unisource Worldwide
July 25th, 2012 | Uncategorized | Posted by Andy Medici
closeAuthor: Andy Medici Name: Andy Medici
Email: amedici@federaltimes.com
Site:
About: See Authors Posts (169)
Sherman Hemsley, best known for his role as George Jefferson in the hit comedy "The Jeffersons" passed away yesterday.  His breakout role on "All in the Family" led to an 11-season run of The Jeffersons and earned Hemsley an iconic place in television history.
Before Hemsley's television career he served in the Air Force for four years and worked at the Postal Service for about eight years while spending his nights attending acting school.
Sherman Hemsley, known for his starring role on "The Jeffersons," has died at age 74.
Although the cause of Hemsley's death is unclear, TMZ reports that the actor passed away at his El Paso, Texas, home.
Hemsley made a name for himself as George Jefferson, carrying the iconic sitcom for a decade and earning a 1984 Emmy nomination for his work as lead actor in a comedy series. The actor went on to appear on a handful of other classic television shows including "The Fresh Prince of Bel-Air" and "The Hughleys." He also starred as Deacon Ernest Frye on the NBC series "Amen" for several years.
The Philadelphia born and raised sitcom actor was also an accomplished singer, recording the 1989 single "Ain't That a Kick in the Head" and releasing his R&B album, "Dance," in 1992.
Before becoming a household name, Hemsley served in the Air Force for four years — dropping out of high school to do so — before going on to work for the post office for eight years.
July 24th, 2012 | Pay & Benefits | Posted by Stephen Losey
closeAuthor: Stephen Losey Name: Stephen Losey
Email: slosey@atpco.com
Site:
About: See Authors Posts (684)
There's been a slew of reports issued over the last three years comparing federal employees' pay and benefits to private sector workers, and they've all come to some radically differing conclusions. Which one is right?
Everyone, and no one, according to a new report from the Government Accountability Office posted online Monday.
GAO spent the last year digging into six reports on federal pay, and concluded that they "varied because they used different approaches, methods and data." For example:
The Congressional Budget Office, American Enterprise Institute, and Heritage Foundation all used a so-called "human capital approach" to compare federal and private data. This means they took into account personal attributes (such as education and job experience), demographic attributes (like race and gender), and other factors such as occupation, locality, and firm size. All three of these studies found feds were paid anywhere from 2 percent to 22 percent higher than private sector employees.
The President's Pay Agent and the Project on Government Oversight used a "job-to-job" approach that, like the human capital approach, takes occupation and job level into account. They did not factor in personal attributes. The Pay Agent concluded feds are paid 24 percent lower than nonfederal workers (including state and local employees) and POGO found feds are paid 20 percent higher.
The Cato Institute conducted a "trend analysis" that did not control for any attributes and looked only at broader pay trends over time. Cato found feds' pay is 58 percent higher than private sector employees pay.
Unsurprisingly, the authors of each study told GAO that their method was the most accurate way to compare pay. For example, the researchers who used the human capital approach said their method can best measure whether the government is overpaying or underpaying its employees, compared to what they would earn if they quit their federal jobs and looked for work in the private sector. But even the human capital researchers conceded that their method shouldn't be used to set an individual's rate of pay, since demographic attributes such as race and gender aren't work related. (Just imagine the lawsuits if the government started paying certain employees less because other members of their race also earned less.)
GAO did not say that any of the studies were incorrect or faulty. But it did conclude that because they are so different, "comparing their results to help inform pay decisions is potentially problematic." GAO also said that "given the different approaches of the selected studies, their findings should not be taken in isolation as the answer to how federal pay and total compensation compares to other sectors."
Long story short, GAO's conclusions don't leave us any closer to settling the nagging pay gap question.
GAO also reiterated the Pay Agent's "serious concerns" about the current method for setting pay under the General Schedule, which requires a single, across-the-board adjustment for all employees in each locality. This means that everybody — accountants, clerks, engineers, etc. — gets the same raise, even if the market for clerks grew softer that year while engineers became harder to find. The Pay Agent has called for the government to re-examine the method it uses to determine the federal-private pay gap.
And it notes that while President Obama called on Congress last September to create a commission to reform federal compensation and other personnel matters, "such a commission has not yet been established."
July 24th, 2012 | 2012 Budget Treasury | Posted by Sean Reilly
closeAuthor: Sean Reilly Name: Sean Reilly
Email: sreilly@atpco.com
Site:
About: See Authors Posts (428)
It's official: The Thrift Savings Plan's G-Fund is back to full strength after losing almost $400 million courtesy of last year's debt ceiling showdown.
The confirmation comes from a Government Accountability Office review of the Treasury Department's maneuvering to head off an unprecedented U.S. default after Congress initially deadlocked over raising the nation's borrowing limit. The standoff was resolved (at least temporarily) last August with approval of the Budget Control Act, which traded a debt-ceiling increase for spending cuts.
But in the months before the act's passage, Treasury resorted to a number of "extraordinary actions" to buy time. One involved the G-Fund (officially known as the Government Securities Investment Fund), which is invested in short-term bonds. Because those bonds count against the debt ceiling, the government in May 2011 halted new investments as a temporary means of holding down borrowing. But, of course, if that money's not invested, it's not earning interest. Some $137.5 billion in G-Fund principal lay fallow during the 3-1/2 month hiatus. By GAO' s reckoning, the lost interest amounted to $378.5 million.
By law, however, the government has to make up the difference once the crisis is over. That's since been done, the review says, as the Treasury Department has "fully restored" the lost interest.
"It's exactly as if they had never had to use the extraordinary actions," Susan Irving, one of the report's authors, said in an interview.
The G-Fund was not the only account touched in this way. The Treasury Department performed similar maneuvers–albeit in smaller amounts–with the Civil Service Retirement and Disability Fund and the Postal Service Retiree Health Benefits Fund. Both have also been made whole, according to the report.
So relax, already. At least until next time.
Tags: G-Fund, Thrift Savings Plan