Federal Times Blogs
November 16th, 2011 | Congress | Posted by Stephen Losey
closeAuthor: Stephen Losey Name: Stephen Losey
Email: slosey@atpco.com
Site:
About: See Authors Posts (684)
With barely a week to go until the so-called supercommittee's deadline to strike a deal for about $1.5 trillion in deficit reduction, things aren't looking good. Negotiations are — once again — hung up on taxes, and Washington is rapidly losing hope they'll come to some agreement by Nov. 23.
Many federal employees would likely breathe a sigh of relief if the supercommittee does fail, since it's been urged to consider drastic cuts to their pensions, pay, staffing levels and other benefits. But any relief would be fleeting, since the collapse of the supercommittee would trigger $1.2 trillion in automatic budget cuts called sequestration, evenly divided — in theory — between defense and domestic spending. And that pain would likely hit feds in ways they haven't yet imagined.
Those cuts, as Slate blogger Dave Weigel wrote today, "are supposed to be stupid. They're so stupid that everyone will be forced to the table, lest they be responsible for taking a Sam Raimi chainsaw to the defense budget and Medicaid." Indeed, Defense Secretary Leon Panetta on Nov. 14 wrote to Sen. John McCain, R-Ariz., warning that it would mean vast layoffs and furloughs of Defense civilian employees, such as contracting and payroll personnel, right away.
Many leading Republicans say that would be unacceptable, and they have no intention of allowing such steep cuts to Defense. Some Republicans have hinted — or outright said — that they plan to undo any sequestration-imposed cuts to the Pentagon, which would shift the lion's share of the cuts to domestic spending. And that's almost certain to mean even worse layoffs and furloughs across the rest of the government.
President Obama is urging the supercommittee to "bite the bullet" and get a deal done — though on Sunday he wouldn't commit to vetoing any bill that exempts Defense cuts. "The whole idea of the sequester was to make sure that both sides felt obligated to move off rigid positions and do what was required to help the country," Obama said.
WaPo blogger Ezra Klein today went one step further and said that dismantling the sequestration trigger would "not just [be] failure. That's sabotage" — reneging on the debt ceiling deal and completely ruining what little trust remains between Democrats and Republicans.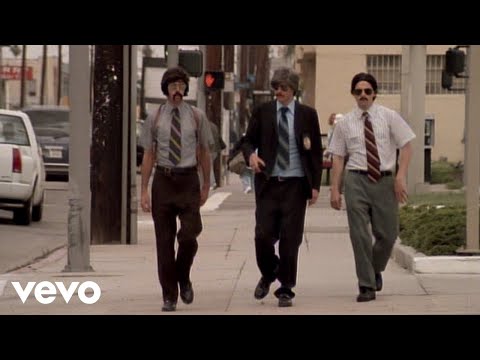 Tags: Beastie Boys, deficit reduction, supercommittee
Comments