Federal Times Blogs
April 29th, 2011 | Defense | Posted by Stephen Losey
closeAuthor: Stephen Losey Name: Stephen Losey
Email: slosey@atpco.com
Site:
About: See Authors Posts (684)
Wired's Danger Room has the fascinating — and bizarre — story of @PrimorisEra, an alleged online temptress whose mysterious, sexy photos and national security know-how may have enticed military and intelligence officials to spill the beans in flirty social media conversations.
PrimorisEra (whose real name is apparently either Shawna or Shawn Gorman) claimed to be a Defense Department employee or contractor when talking to some men. To others, she allegedly claimed to work for the CIA's weapons and arms control center. Some found her habit of pushing for information on their contacts and deployments "creepy."
Last Friday, a fed-up female Defense contractor accused Gorman (on Twitter, no less) of being a social networking "honey pot," or someone who uses sex appeal to trick men into leaking  information. Almost immediately, Wired reported, Gorman shut down most of her social media accounts and largely disappeared from view. The Pentagon has now opened an investigation to see if anyone broke security rules when talking to her.
A woman claiming to be Gorman denied to Wired that she is a spy or trying to gather intelligence. Her numerous chats on Twitter, Facebook and other instant messaging services were simply friendly, flirtatious conversation, she said. Gorman's defenders say she was, at worst, a wannabe who puffed up her contacts to get attention, and that she was unfairly ganged up on.
Whatever the truth is, this weird case should at least remind everyone handling sensitive information to be careful about what they say on the Internet — even when chatting with a sexy avatar.
Tags: bizarre
April 28th, 2011 | OMB Uncategorized | Posted by Nicole Johnson
closeAuthor: Nicole Johnson Name: Nicole Johnson
Email: njohnson@federaltimes.com
Site:
About: See Authors Posts (220)
Federal executives have until the end of July to develop or revise information technology procurement policies that support their agencies' telework needs, according to memo released Thursday.
When crafting these policies, agencies must account for security risks and ensure that all devices and infrastructure meet federal security and privacy standards, said Office of Management and Budget Director Jack Lew in the memo.
The memo directs chief information and acquisition officers to take advantage of governmentwide and agencywide contracts. Agency technology should provide remote access to internal resources and include the use of thin clients, where most of the computing is done on a protected server rather than a hard drive.
By June 7, agencies must determine which employees are authorized to telework, notify all employees of their eligibility and establish a policy for those who are authorized to telework. OMB will issue a more detailed memo by the June deadline.
Tags: Information Technology, Office of Management and Budget, telework
April 28th, 2011 | Uncategorized | Posted by Nicole Johnson
closeAuthor: Nicole Johnson Name: Nicole Johnson
Email: njohnson@federaltimes.com
Site:
About: See Authors Posts (220)
A review of the FBI's efforts to mitigate national security cyber incidents found that some field agents tasked with investigating these cases lack the technical skills and expertise to effectively do their jobs.
The redacted version of the report, released Wednesday by the Justice Department's Office of the Inspector General, examined the ability of the FBI-led National Cyber Investigative Joint Task Force to defend against attacks on U.S. computer networks and efforts by the FBI field offices to investigate these attacks.
Of the 36 agents interviewed in 10 of the FBI's field offices, 13 said they do not have the technical skills required by the agency's Cyber Division to investigate national security cases. In addition, 5 of the 36 agents said they didn't think they were "able or qualified to investigate national security intrusions effectively," the report said.
Only 18 of the 36 agents had prior experience in computer networking, and some had never heard of the National Cyber Investigative Joint Task Force, which serves as the headquarters for the FBI's cyber intrusions operations.
In nearly half of the 10 offices reviewed, agents said they were assigned to cases that "exceeded their technical abilities."
A policy that requires field agents to rotate every three years to gain experience often puts inexperienced workers on cases left behind by skilled agents.
FBI agreed with the IG recommendations to address these issues. The agency has written draft information sharing protocols and will review the rotation policy, among other things.
Tags: cybersecurity, FBI, inspector general
April 28th, 2011 | Office of Special Counsel | Posted by Sean Reilly
closeAuthor: Sean Reilly Name: Sean Reilly
Email: sreilly@atpco.com
Site:
About: See Authors Posts (428)
Attention, feds: Those cubicle photos, work computer screensavers and other shots of President Obama may have to go now that he's formally seeking a second term.
Under the Hatch Act, federal employees are generally barred from displaying workplace pictures of partisan political candidates, the Office of Special Counsel says in an advisory opinion issued after Obama announced his re-election bid earlier this month.
There are just two exceptions.
The first involves the standard portrait photo and other official pictures of the President meeting heads of states or conducting other official business (no adding halos or horns, however, the OSC warns). And if the photo comes from the president's campaign or a partisan political group, it's still taboo even if it shows Obama carrying out his official duties.
The other exception involves personal photos, but the bar is high. Assuming that the photo shows you and Obama, was taken at a wedding or some other personal function and was on display before the election season, you can keep it up.  The same standards apply to other candidate photos,  incidentally.
April 27th, 2011 | Executive Office of the President White House | Posted by Sarah Chacko
closeAuthor: Sarah Chacko Name: Sarah Chacko
Email: schacko@gannettgov.com
Site:
About: See Authors Posts (65)
Buildup over a draft executive order that would require contractors to disclose their political contributions has led one voice for the U.S. Chamber of Commerce to mimic the President's charge in Libya.
"We will fight it through all available means," the Chamber of Commerce's top lobbyist R. Bruce Josten told the New York Times Tuesday. In a reference to the White House's battle to depose Libya's leader, Col. Muammar el-Qaddafi, he said, "To quote what they say every day on Libya, all options are on the table."
The proposal, leaked last week by a former Federal Election Commission official, would require companies bidding for government work to disclose in their proposals all political contributions made by the company, its Political Action Committee and its senior executives over the prior two years.
Companies would also have to include contributions made to third-party organizations that could use those donations for political advertising.
The order says it seeks to "increase transparency and accountability" by addressing the perception that political campaign spending provides special access to or favoritism in the contracting process.
So what exactly are those options that the Chamber and other critics could use?
Meredith McGehee, policy director at the Campaign Legal Center, said there are two pressure points — the courts or Congress.
Several Republican leaders seem ready to draft a bill overturning the order (if it's ever issued). Twenty five Republican senators signed off on a letter that raised concerns about politicizing the contracting process and silencing political activity among contracting corporations.
And if this battle was waged at the Supreme Court level, it would be interesting to see if judges maintain their support of campaign finance disclosure or if this particular type of disclosure would fall under other areas that they have deemed protected.
Some of the questions being raised have very little to do with the details of disclosure rules but on the President's intent. Opponents ask if he seriously considers pay-to-play as large a problem in Washington as we've seen in states or does he want to know who is financing his political opponents?
If he's seeking transparency, President Obama would have to show how this disclosure won't give Democratic supporters extra pull with awards. It probably wouldn't hurt to also call out some of the serious contracting favoritism that his order would fix.
Just as last year's Citizens United Supreme Court case, which protected corporate donations to political organizations, drove millions of dollars into the 2010 elections, this order may set off a different kind of firestorm, said Bradley Smith, chairman of the Center for Competitive Politics and a former Federal Election Commission chairman. Obama's effort could backfire, he said, and instead of silencing his opponents, he may incite them to fight back with their wallets.
Tags: campaign contribution, contractor, disclosure, President Obama, transparency
April 27th, 2011 | 2012 Budget | Posted by Stephen Losey
closeAuthor: Stephen Losey Name: Stephen Losey
Email: slosey@atpco.com
Site:
About: See Authors Posts (684)
The Onion has the scoop on President Obama's three-pronged deficit reduction strategy of spending cuts, repealing tax cuts for the wealthy, and staging a daring, Ocean's 11-style heist at Fort Knox:
According to a fact sheet issued by the White House, the proposed measures include slashing farm subsidies, cutting federal pension insurance, tricking Fort Knox security personnel into thinking that the president and five others are ordinary elevator repairmen, capping Medicaid's outlays on equipment, shaping C4 charges to blast 21-inch-thick vault doors off their hinges, and curbing discretionary spending.

[...] "Reining in the runaway growth of entitlement programs and the defense budget will not be easy," Obama said. "And neither will silently ferrying 5,000 tons of bullion through a network of ventilation ducts. But just trust me on this; I've got the blueprints and I think I found a way out through a drainage pipe."
Other ideas under consideration: Trimming the federal workforce, raising the retirement age, and "taking out a $4 trillion fire insurance policy on the Pentagon and burning it to the ground."
Tags: deficit reduction, fun, The Onion
April 27th, 2011 | OMB Uncategorized | Posted by Sean Reilly
closeAuthor: Sean Reilly Name: Sean Reilly
Email: sreilly@atpco.com
Site:
About: See Authors Posts (428)
After voicing worries about the government's reaction to the WikiLeaks breaches, a coalition of nine advocacy groups recently got a reply from White House budget director Jack Lew. At least one, though, found the answer a bit puzzling.
The coalition, which includes the American Civil Liberties Union, the American Library Association and the Project on Government Oversight, had written Lew in January after his office posted a long checklist of instructions on how agencies should assess procedures for protecting classified information. By a literal reading, those instructions appeared to require any agency with classification authority to profile employees for "trustworthiness," along with tracking their pre-employment and post-employment web surfing habits to see if they checked out sites like WikiLeaks.
Such monitoring could violate feds' constitutional rights, the coalition wrote in its letter to Lew. Profiling could be used to target employees who expose waste, fraud and abuse, the groups added. Lew, however, replied last month that the checklist did not impose any new requirements, with agencies only supposed to assess how they were meeting existing requirements.
But in a blog post, POGO noted that agencies were originally told that the assessments '"were intended to build"' upon existing self-inspection programs, thereby suggesting a need to go beyond the status quo.
"We imagine that many agencies might also have understood the assessment checklist to be a roadmap of sorts for improving their policies and procedures for handling classified information," the post continued, "not just an inventory of existing policies."
Tags: American Civil Liberties Union, American Library Association, Project on Government Oversight
April 25th, 2011 | Pay & Benefits | Posted by Stephen Losey
closeAuthor: Stephen Losey Name: Stephen Losey
Email: slosey@atpco.com
Site:
About: See Authors Posts (684)
Rep. Paul Ryan, R-Wisc. — one of the House's leading deficit hawks and a critic of federal payroll costs — recently spoke to a focus group of voters that aired on Sean Hannity's Fox News program April 12. When pressed to lay out exactly how he would cut the deficit, Ryan talked about ending corporate welfare, and then segued to his plans for the federal workforce:
The size of the federal government grew 10 percent in just the last two years. Name me another business in this time that is growing that much. So what we propose is through attrition, shrinking the federal workforce by 10 percent. For every three workers that retire, one gets rehired, to force the federal government to get more lean and more efficient.

Plus, benefits. We think federal workers should contribute something to their pension, because most other workers, in all other aspects, pay toward their pensions. We think the federal workers should do as well.
Ryan's statement on federal pensions is misleading, and inconsistent with his previous stance on the subject.
His assertion that feds "should contribute something to their pension" ignores the fact that federal employees already do put money toward their pensions. Employees under the Federal Employees Retirement System contribute 0.8 percent of their salaries towards their defined benefit pensions, as well as 6.2 percent of their salaries toward Social Security, for a total of 7 percent. (Feds under the older Civil Service Retirement System pay 7 percent into their defined benefit pension. CSRS employees do not pay into Social Security, but they don't receive any benefits from Social Security either.)
Ryan is well aware of this fact. His own budget plan takes a cue from the White House's deficit reduction commission, and calls for greatly increasing the amount federal employees currently pay toward their pensions. The National Active and Retired Federal Employees Association estimates Ryan's plan — which formed the basis of a budget plan the House passed April 15 — would increase the share FERS employees pay into their defined benefit pensions from 0.8 percent to 5.8 percent. This, when combined with that 6.2 percent paid into Social Security, would mean FERS employees would pay 12 percent in all toward their pensions. As for CSRS employees, NARFE said their contributions would increase from 7 percent to about 12.5 percent.
One can certainly argue that federal employees don't pay enough towards their FERS or CSRS pensions. But to imply that they don't pay at all is wrong. Video of Ryan's comments are below, and the discussion about the federal workforce begins at the 7-minute mark.
UPDATE: Rep. Ryan's spokesman, Kevin Seifert, just returned a call I placed earlier today, and said he didn't think Ryan's comments implied that feds don't pay anything toward their pensions — just that they should pay more.
That may be what Rep. Ryan meant, but it doesn't come across that way — especially since Ryan follows his statement about feds by saying that other workers pay toward their pensions.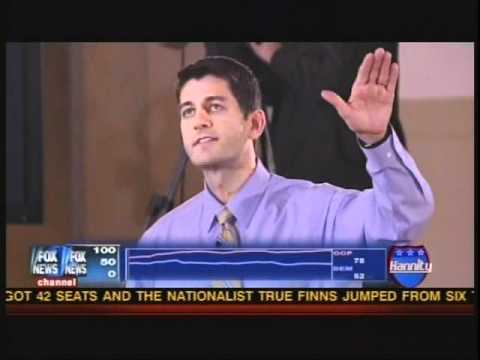 Tags: CSRS, deficit reduction, factchecking, FERS, Paul Ryan, pension
April 25th, 2011 | Uncategorized | Posted by Andy Medici
closeAuthor: Andy Medici Name: Andy Medici
Email: amedici@federaltimes.com
Site:
About: See Authors Posts (169)
So a provision that had floated around earlier spending bills and continuing resolutions has made it into the appropriations bill that gives agencies funding for the rest of the year.
Specifically, it prohibits NASA from working in any with China, on anything. At all. It also prohibits NASA from hosting official visitors from China.
According to a NASA spokesman, the agency is following the law and conducting a larger assessment on what it would mean for the agency.It has already caused the cancellation of some projects too. From the same spokesman.
The agency currently has only one active agreement with the Chinese Academy of Sciences concerning geodynamics research, which has been suspended. Additionally, bilateral science working groups that were established with the Chinese National Space Administration have suspended operations.
And for those of you curious ones, here is the full text of Sec. 1340, which prohibits working with China.
SEC. 1340. (a) None of the funds made available by this division
may be used for the National Aeronautics and Space Administration
or the Office of Science and Technology Policy to develop, design,
plan, promulgate, implement, or execute a bilateral policy, program,
order, or contract of any kind to participate, collaborate, or coordinate
bilaterally in any way with China or any Chinese-owned
company unless such activities are specifically authorized by a
law enacted after the date of enactment of this division.
(b) The limitation in subsection (a) shall also apply to any
funds used to effectuate the hosting of official Chinese visitors
at facilities belonging to or utilized by the National Aeronautics
and Space Administration.
And here is a link to the PDF of the legislation.
April 22nd, 2011 | OMB | Posted by Nicole Johnson
closeAuthor: Nicole Johnson Name: Nicole Johnson
Email: njohnson@federaltimes.com
Site:
About: See Authors Posts (220)
Following up on concerns about decreased funding for the General Services Administration's e-government fund, Sen. Tom Carper, D-Del., has asked the federal chief information officer to detail how this will impact transparency efforts.
In an April 21 letter to Vivek Kundra, Carper expressed his concern for the future of public websites like the ITDashboard, USASpending.gov and data.gov that rely on e-government funds to operate. Lawmakers slashed e-government funding from $34 million to $8 million in the 2011 spending bill.
The dashboard, which updates the public on the performance of major information technology projects, coupled with in-depth reviews of at-risk projects, has saved the administration $3 billion, Kundra has said.  
"I remain concerned with how the new lower funding level for the E-Gov Fund might not only impede the progress made thus far to make government more open and transparent, but also harm efforts to cut wasteful and duplicative spending in the federal government," Carper wrote in the letter.
At an April 12 hearing by the Senate subcommittee on federal financial management and government information, Carper asked Kundra how the Office of Management and Budget is responding to the cuts.
"Given the original request versus where we are right now, we're still evaluating the implications, but we are going to have to make some tough decisions around which systems are going to have to go offline, versus what can be supported with the $8 million fund," Kundra replied.
Carper is requesting specific details about what will be affected by the cuts and how OMB intends to use available funding to continue some of the current initiatives.
Tags: e-government, Information Technology, Tom Carper, Vivek Kundra