Federal Times Blogs
July 30th, 2010 | General Services Administration | Posted by Tom Spoth
closeAuthor: Tom Spoth Name: Tom Spoth
Email: spoth56@gmail.com
Site:
About: See Authors Posts (36)
When the General Services Administration needed workers to clear brush from an overgrown hillside behind a federal courthouse in Pasadena, it decided to think outside the box.
Or, more accurately, think outside the species.
Rather than hire expensive humans with power equipment to clear the hill, as it had in the past, GSA brought in a herd of goats to eat their way through the offending vegetation.
Now, GSA didn't enter into this decision blindly — it produced a 10-page report on the great goat vs. human debate. The report was mostly just pictures of goats, but it stated that goats would cost about $2,000, while humans would cost $5,300. The goats also were deemed able to do the work faster and with a lower carbon footprint. The report also said that tenant satisfaction would be "high" if goats were used, but "low" with human manual laborers. No explanation there as to why. Quality of work was judged to be "good" by both species, so … score one for the humans? I guess?
In a release on GSA's website, a GSA official said "the clerk of the court watched the goats depart and said she'd be happy to see them back again — the beginning of a beautiful friendship."
Next on the agenda, talking lizards and ducks will be deployed to convince federal agencies to buy from the GSA schedules.
July 30th, 2010 | 2012 Budget Government reform OMB | Posted by Tom Spoth
closeAuthor: Tom Spoth Name: Tom Spoth
Email: spoth56@gmail.com
Site:
About: See Authors Posts (36)
Politico is reporting that federal chief performance officer Jeffrey Zeints will be the acting director of the Office of Management and Budget until Peter Orszag's replacement, Jack Lew, is confirmed by the Senate.
Rob Nabors, a former Orszag deputy who has been serving as senior adviser to President Obama's chief of staff, Rahm Emanuel, will return to OMB as acting deputy directo, Politico reports.
When Lew is able to take over, he'll face a tough road trying to advance the administration's budget-cutting efforts, as my colleague Steve Losey reported recently.
Tags: Jack Lew, Jeffrey Zeints, OMB, Peter Orszag
July 29th, 2010 | State Unions | Posted by Tom Spoth
closeAuthor: Tom Spoth Name: Tom Spoth
Email: spoth56@gmail.com
Site:
About: See Authors Posts (36)
The National Federation of Federal Employees says federal passport specialists are overworked and often don't have time to thoroughly review passport applications.
This burden may be responsible for the State Department's failure to identify five of seven fraudulent passport applications the Government Accountability Office submitted in a covert operation, the union argued in a press release today.
Passport agency workers have to meet productivity quotas and "failing to meet these numbers in the interest of carefully reviewing citizenship documents could lead to termination," according to the NFFE.
Passport specialists were unable to provide input when higher-ups were formulating the quotas, the union says.
Also, reforms instituted after a 2009 GAO report that revealed a similar failure to detect passport fraud may have ironically hindered passport workers' ability to recognize fake documents. NFFE said passport specialists "are now distracted by additional and stricter requirements for how they notate applications" and "that extra attention comes at the expense of reviewing the overall case and its citizenship evidence."
Tags: GAO, passports, State Department, Unions
July 29th, 2010 | Office of Personnel Management | Posted by Stephen Losey
closeAuthor: Stephen Losey Name: Stephen Losey
Email: slosey@atpco.com
Site:
About: See Authors Posts (684)
OPM's centralized hiring registers, which were unveiled earlier this year as one aspect of the overall push to reform the government's hiring process, are falling flat so far. Their performance is so underwhelming — only 71 hires made so far out of 106,000 candidates — that there apparently has been some discussion in the administration about possibly canceling the program.
OPM Director John Berry called me earlier today to say that he's not giving up on the registers, but acknowledged that they're not living up to his expectations and need to be improved. But aside from a growing consensus within OPM that the agency hasn't gotten the word out to enough front-line hiring managers and HR officials, nobody seems quite sure what's holding hiring registers back. Even Berry's stumped.
What do you think? Have you passed on using the hiring registers, and if so, why? Do you agree with one of our commenters that managers are skipping the registers because they already have someone specific in mind for certain jobs, and don't want to yield to OPM's choices? Are the quality of candidates on the registers lacking? Or is something else at play?
Feel free to comment below and share your thoughts, or e-mail me at slosey@federaltimes.com.
July 28th, 2010 | Pay & Benefits | Posted by Stephen Losey
closeAuthor: Stephen Losey Name: Stephen Losey
Email: slosey@atpco.com
Site:
About: See Authors Posts (684)
The Office of Personnel Management just released a letter that said this year's open season for the Federal Employees Health Benefits Program will run from Monday, Nov. 8 through Monday, Dec. 13. Federal employees will be able to select their health, dental and vision insurance plans and enroll in a Flexible Spending Account between those dates.
Anyone already enrolled in a health, dental or vision plan will stay enrolled in their current plan unless they choose to change or cancel it. But Flexible Spending Accounts don't carry over from one year to another — enrollees must set up an account again if they want to keep directing pretax money to an account used to pay for medical and other expenses.
What's that you say? Wasn't OPM going to simplify the open season schedule beginning this year so it runs along the easy-to-remember dates of Nov. 1 to Nov. 30? Well, that's still in the works, apparently. The April 19 draft regulation changing the schedule hasn't yet been finalized. And OPM said that once it is approved, the simplified schedule will take effect next year.
Tags: FEHBP, health care, Office of Personnel Management, open season
July 28th, 2010 | Uncategorized | Posted by Sean Reilly
closeAuthor: Sean Reilly Name: Sean Reilly
Email: sreilly@atpco.com
Site:
About: See Authors Posts (428)
Peter Orszag was serenaded this morning following his final public speech as Office of Management and Budget chief, but the a cappella number was anything but a love song.
"Peter Orszag and Larry Summers–they're fascist pigs, they're fascist pigs,"  intoned a member of the Brookings Institution audience to the tune of "Funiculi, Funicula."
Despite efforts to shush him, the man–who had first identified himself as a supporter of perennial presidential candidate Lyndon LaRouche–persevered to the end ("Obama's health care plan is Hitler approved") before being eased out an auditorium exit.
Orszag had actually given the man the opening by calling on him to ask a question. "I clearly chose the wrong person," he said afterward.
Tags: Brookings Institution, Funicula, Funiculi, Lyndon LaRouche, Peter Orszag
July 27th, 2010 | Agriculture | Posted by Stephen Losey
closeAuthor: Stephen Losey Name: Stephen Losey
Email: slosey@atpco.com
Site:
About: See Authors Posts (684)
The Daily Show returned from vacation last night and weighed in on the Shirley Sherrod foofaraw. Jon Stewart, as always, gave the whole absurd episode the gravitas it required by editing the video of her speech to make it look like she was admitting to ruining the environment (the gold-plated Air Force One and alpaca fighting ring were also particularly nice touches).
Stephen Colbert then took it one step further by splicing Mel Gibson's latest racist and very NSFW rant into a quote from White House press secretary Robert Gibbs. But why should Stewart, Colbert and Andrew Breitbart have all the fun of twisting government officials' words? With some simple editing software, you too can make it seem like Sherrod is admitting to almost anything.
FedLine readers, what do you say we create our first Internet meme? The full video of Sherrod's speech can be found at this link.  Make your own Shirley Sherrod mashup, and post the link to your video in the comment section below! (The more ridiculous, the better. But please, try to keep some semblance of taste. This is a family blog, after all.)
(Sherrod, by the way, told CBS today she is still considering Secretary Tom Vilsack's olive branch-slash-job offer. But given how quickly and drastically her fortunes turned last week, if she holds out, she could probably have Vilsack's job by mid-August.)
Tags: Andrew Breitbart, Daily Show, fun, meme, Shirley Sherrod, Stephen Colbert
July 26th, 2010 | Uncategorized | Posted by Sean Reilly
closeAuthor: Sean Reilly Name: Sean Reilly
Email: sreilly@atpco.com
Site:
About: See Authors Posts (428)
Monday marked the 75th anniversary of the law creating the Federal Register,  and the compilers of that bureaucratic bible celebrated with the launch of Federal Register 2.0, billed as a more user-friendly online prototype.
Surf  to the web site, and you'll find the same scintillating potpourri of official notices, rule-making actions and presidential documents,  but in a new format that breaks down daily entries by "Money" "Environment," and four other categories.
It also features a "What's Hot" section and boasts  "improved search and navigation tools to guide readers to the most popular topics and relevant documents," according to a news release from the Government Printing Office, which shares responsibility for the site with the National Archives' Office of the Federal Register, or OFR.
"This is an example of how the legislative branch and executive branch work together to make government information available and easily accessible for the American people," Public Printer Bob Tapella said in the release. "For 75 years, GPO has never missed a print deadline for the Federal Register and now we look forward to working with OFR to support Federal Register 2.0."
Party on!
Tags: Bob Tapella, Federal Register, Government Printing Office, National Archives
July 26th, 2010 | OMB | Posted by Stephen Losey
closeAuthor: Stephen Losey Name: Stephen Losey
Email: slosey@atpco.com
Site:
About: See Authors Posts (684)
Office of Management and Budget Director Peter Orszag will appear at the Brookings Institution Wednesday, where he'll give his last public speech before departing the government. The White House said he will speak about the Obama administration's economic and fiscal accomplishments and its future plans, as well as take questions from the audience.
But if Orszag really wants to grab the crowd — and we all know how much of a charmer he can be — his speech will go something like this: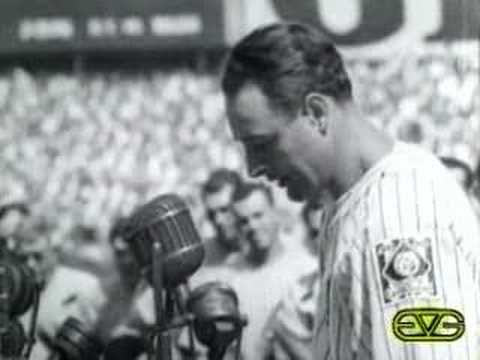 Tags: farewell, Peter Orszag, sports
July 26th, 2010 | Agencies Energy management Facilities Fleet Management White House | Posted by Tim Kauffman
closeAuthor: Tim Kauffman Name: Tim Kauffman
Email: tkauffman@atpco.com
Site:
About: See Authors Posts (104)
My cover story in this week's Federal Times details the federal government's new goal to cut indirect greenhouse gas emissions by 13 percent during the next decade. The bulk of the story explains the impact on federal workers — more telecommuting, fewer business trips out of state, increased recycling and energy conservation efforts.
But as I mention in the article, this is just part of a much larger undertaking to measure and shrink the government's entire carbon footprint, including the energy used in federal facilities and vehicles.
Under an October executive order from President Obama, all agencies must undertake their first-ever comprehensive accounting of greenhouse gas emissions and report their carbon footprints by Jan. 31.
The White House Council on Environmental Quality earlier this month issued a roadmap for agencies to follow in conducting this inventory. The roadmap is divided into two parts: an overall guidance document, and a more detailed technical support document.
CEQ will accept public comments on the two documents through Sept. 1.
Tags: carbon footprint, Council on Environmental Quality, greenhouse gas emissions