Federal Times Blogs
January 8th, 2010 | Commerce White House Workplace | Posted by Tim Kauffman
closeAuthor: Tim Kauffman Name: Tim Kauffman
Email: tkauffman@atpco.com
Site:
About: See Authors Posts (104)
President Obama's appointment of the first openly transgender person to a political post became a punch line on David Letterman's late night talk show, and a leading gay rights group has come out swinging.
Amanda Simpson began her new job Tuesday as senior technical adviser in the Commerce Department's Bureau of Industry and Security, where she will monitor the exports of U.S. weapons technology.
Simpson, who has worked in the aerospace and defense industry for 30 years, is the first openly transgender person to receive a presidential appointment, the Human Rights Campaign said. She was born a male and began her transition to a female in 2000, according to an ABC report.
During his monologue on Tuesday night's show, David Letterman mentioned the appointment and showed a picture of Simpson. Announcer Alan Kalter interrupted, yelling, "What? Amanda? Amanda used to be a dude?," before running out of the studio in apparent disgust.
The Human Rights Campaign yesterday sent a letter to Letterman and CBS President Nina Tassler asking that Letterman publicly apologize for the joke, which it called "inappropriate and incendiary."
So far, there's been no response from Letterman. But it's not the first time he's gotten into hot water over jokes about a political figure. In June, Letterman apologized to Sarah Palin and her family over a crude joke he made about her daughter.
So what do you think? Did Letterman go too far this time, or is it all in good fun? Check out the clip below and let us know your thoughts.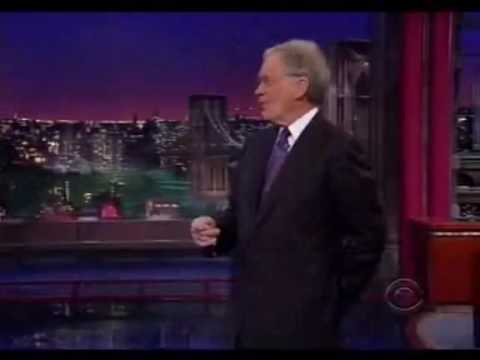 Tags: gay rights, political appointment, transgender
Comments
James Says:
January 8th, 2010 at 1:11 pm

It was funny so tell them to get over it. What did Amanda have to say about it.

Bill Kilpatrick Says:
January 10th, 2010 at 11:29 pm

I'm all for defending the little guy, even when the little guy becomes the little girl, but these folks are picking the wrong battle. The skit, strange though it may be, is actually making fun of people who have issues with transgendered persons. It's the guy who can't handle this who is presented as a nutcase while Letterman is standing by watching the absurdity of his reaction.

Brian Says:
January 11th, 2010 at 11:01 am

What an appropriate name for it. It's A man, duh!